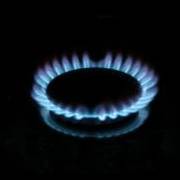 Energy regulator Ofgem is launching an investigation into how energy suppliers communicate with customers in debt, following a spate of misleading letters purporting to be from separate debt collection agencies.
In July, MoneySavingExpert.com revealed how Npower targeted vulnerable customers with letters from 'fake' debt collection firm Collections Direct (join our free Cheap Energy Club to find out if you can save by switching).
While the letter made it look like it was from an outside debt collector, the footnote revealed that Collections Direct was a trading name of Npower (see the We'll keep using fake debt firm to target customers, Npower says MSE News story).
But following an initial review of how energy companies use alternative branding to communicate with customers in debt, Ofgem says some of the wording used by suppliers implied cases had been passed on to separate collection agencies, while it also found some practices taking place that didn't meet its communication requirements.
While many of the suppliers have changed their practices, Ofgem says more needs to be done to rebuild trust in the industry.
It says: "We have considered arguments that use of alternative branding at a late stage in the debt collections pathway may be effective in prompting consumer contact and that it may be preferable to using fee charging external debt collection agencies.
"However, for supplier communications to be transparent it is essential that consumers are able to identify the energy supplier contacting them. Companies must not mislead customers or use tactics that are designed to prompt action by instilling fear or creating anxiety."
It will now carry out a wider review looking at how energy suppliers communicate with customers to ensure those who may be struggling are aware of the repayment options available. If Ofgem finds the communication misleading, it will consider enforcement action.
The results are due to be published early next year.
Big six used alternative branding
When Ofgem asked suppliers whether they'd sent letters with a different company's branding on it, or whether they'd ever used an agency or other party to communicate to customers, it found Npower and Utility Warehouse to be the only firms that continue to do so.
British Gas suspended the use of the vast majority of its alternatively branded letters in September 2011. However it continued to use a small number until July 2014.
EDF stopped using alternative branding in 2009.
E.on suspended the use of alternative branding in July 2014.
Npower continues to use its internal debt management team Collections Direct to communicate with some indebted customers. However, it is taking action to ensure the connection between Collections Direct and Npower is much clearer.
Scottish Power suspended the use of alternative branding in July 2014.
Scottish and Southern Energy (SSE) only used alternative branding during a three week trial in 2010.
Utilita stopped using alternative branding in 2013.
Utility Warehouse continues to use Utility Debt Collectors Ltd to collect debt. Utility Debt Collectors Ltd is a subsidiary of Utility Warehouse's parent company Telecom Plus.
What are Ofgem's rules?
Ofgem says "energy companies are required to treat indebted customers appropriately" and that customers must not be "misled, pressured or scared into making payments they cannot afford".
It adds that all communication relating to debt must pass three tests:
Is it obvious who the communication is from?
Is it clear whether or not a new stage has been reached in the debt collection process, and the implications of this, and is this communicated in a way that does not promote fear?
Does the communication comply with the customer's ability to pay? Ie, early contact when a customer is facing payment issues.