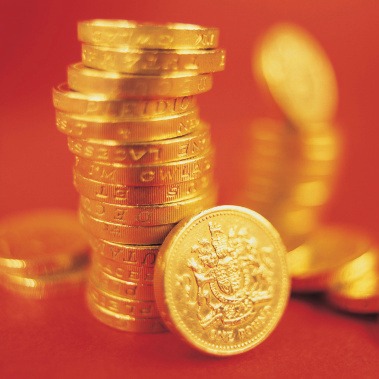 Ulster Bank has been fined almost £2.75 million (€3.5 million) over an IT failure that prevented thousands of customers from using their accounts for more than a month in 2012.
The fine is the largest ever imposed by the Central Bank of Ireland and has been agreed by RBS-owned Ulster Bank (see our Best Bank Accounts guide if you're thinking of switching).
About 600,000 customers were unable to access cash at bank machines or make payments, and many saw delays in getting money into their accounts during 28 days in June and July 2012.
The meltdown was described by the Central Bank as "an unprecedented disruption" and the fine was handed down after the Central Bank found Ulster Bank failed to put in place "robust governance arrangements" to prevent and deal with the IT failure.
The Central Bank says the technological breakdown not only caused "widespread and significant loss" to the bank's customers, but also threatened confidence in the banking retail sector.
A software upgrade was blamed for the disruption.
The Central Bank's director of enforcement, Derville Rowland, says: "As the provision of financial services to customers represents the core business function of the firm, the major breakdown in the firm's provision of these services as a result of IT failings is completely unacceptable."
The Financial Conduct Authority, the UK's regulator, is currently working with the Prudential Regulation Authority (PRA) and the Bank of England to look into how banks and building societies manage their exposure to IT risks following a number of high profile outages over the past few years (see the Banking outages to be investigated by the FCA MSE News story).
It will report back in early 2015.
Improving IT systems
On today's fine Ulster Bank chief executive Jim Brown says: "We accept the CBI's finding that our governance arrangements and controls over our outsourced IT arrangements to RBS were not sufficiently robust and that this led to a prolonged failure which caused significant inconvenience to our customers.
"We have put in place an enhanced operational risk framework, significantly enhancing our capability in this area and improved our way of working with RBS to ensure that we are better placed to support our customers.
"The inconvenience that was caused to our customers went to the heart of the trust they have in us as a bank and we are quite clear that they should never have to experience anything like this ever again.
"Since the incident we have also been investing in our systems to significantly improve our IT resilience. We now have a dedicated separate batch scheduler for Ulster Bank so that a problem with one brand should not affect another. We have also established a mirror bank so that in the event of a service outage we can still process transactions while we recover our systems."
Customer redress
To date Ulster Bank has paid out more than £46 million (€59 million) to customers in the Republic of Ireland as part of a redress scheme ordered by the Central Bank.
This includes proactively refunding all fees, charges and debit interest that may have been charged in error and boosting the interest on savings accounts by 0.25% AER between 1 September and 30 November 2012.
Current account customers who had to visit and transact at a branch during the period of the incident more frequently than in the equivalent period before the incident were also automatically given a one-off payment of £20 (€25).
Additional reporting by Helen Knapman.