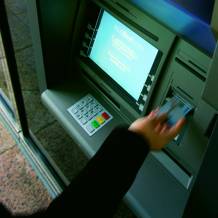 The UK's major banks and building societies will be investigated by the Financial Conduct Authority (FCA), following a number of high profile IT failures, it's been announced.
The regulator will work with the Prudential Regulation Authority (PRA) and the Bank of England to look into how banks and building societies manage their exposure to IT risks following a number of high profile outages over the past few years (see our Best Bank Accounts guide if you're thinking of switching).
In 2012, the FCA contacted the nine largest UK banks and building societies requesting information on how they deal with IT failures, which often leave customers unable to use their debit cards or access their online banking.
But today's investigation, which will report back in early 2015, will look at how banks have progressed since then and what still needs to be done.
Clive Adamson, director of supervision for the FCA, says: "To access and manage our money we depend on the banks' IT systems to be reliable. But IT outages continue, interrupting key banking services.
"We want to make sure that the banks have resilient IT systems in place that are able to cope with consumer demand, so customers aren't left financially stranded or disadvantaged."
IT failures
Over the past few years a number of banks have suffered outages leaving many unable to access their accounts and use their debit and credit cards.
Last December an IT glitch left some customers of the RBS Group unable to use their debit or credit cards on the busiest online shopping day of the year, while the banking giant also suffered an outage in the summer of 2012 that saw some going a month without any banking services, including wages not being paid into their accounts (see the NatWest, RBS and Ulster Bank glitch MSE News story).
Lloyds Banking Group and Nationwide customers are also among those who have been hit by similar problems in the past year.
What if you can't access your cash?
Each bank has its own way of dealing with IT failures, but in the past customers have typically been reimbursed if they've incurred charges such as a late payment of a bill.
The best thing to do is to complain to your bank. If you don't hear a response or you receive an unsatisfactory answer you can take your complaint to the free Financial Ombudsman Service to look into (see our Financial Rights guide).
If you're not happy, switch
There's also nothing to stop you switching to another bank or building society if you're unhappy with the service you're receiving. The new seven-day switching rules which came into force at the end of last year have made it a lot easier to do this.
It takes seven working days, and all your incoming and outgoing payments will be moved to your new account, by your new bank.
See our Best Bank Accounts guide for our top picks.
High exit penalties to be probed
In other news the FCA has today formally confirmed plans announced last week to launch an investigation into the rules around leaving poor-value pensions and investments (see the Locked into a poor-value investment? It could soon be easier to leave MSE News story).
Beginning this summer, the regulator will probe 30 million financial policies sold between the 1970s and 2000, which include private pensions, endowments, investment bonds and life insurance worth a total of £150 billion.
The regulator hasn't however confirmed whether or not consumers will be entitled to redress or how long the investigation will take, although typically these last between six and 12 months.