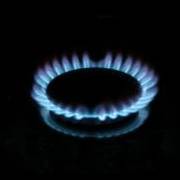 If you're looking to switch energy provider, from today it could take half as long as it did in the past, following a voluntary move by suppliers to make the process easier and quicker.
In June last year, Ofgem announced that it had approved proposals by energy suppliers to cut gas and electricity switching times from the usual five weeks to 17 consecutive days by 31 December 2014.
This would mean that the switch would take just three days, followed by the statutory 14-day cooling off period in which customers would be able to cancel the move. (You can switch energy provider by joining our free Cheap Energy Club to find the cheapest gas and electricity tariffs for you.)
Usually energy suppliers have to wait for the statutory 14-day cooling off period to pass before the actual switch process can begin. However, those that have committed to the new 17-day time frame can start the process immediately.
While a number of energy providers did meet the 31 December deadline, several big suppliers, including E.on, did not.
But the Department of Energy and Climate Change (DECC) has today announced that 11 energy suppliers have the systems in place to implement faster switching, including five of the 'big six'.
SSE was the first of the major providers to enact the scheme ahead of the deadline for customers switching to or away from it, and the following suppliers, will be able to do so in 17 days:
British Gas
Ecotricity
EDF
E.on
First Utility
Good Energy
Npower
Spark
Utility Warehouse
GnERGY
What about other energy firms?
Big six energy supplier Scottish Power says it has bought in faster switching for customers leaving it, but for those moving to it, this will not be in place until the end of January. The following applies to other suppliers:
Co-Op: TBC
Extra Energy: Plans in place to offer faster switching shortly
Green Star: Now operating at three weeks, with plans in place to offer faster switching shortly
Ovo: Beginning of November for those leaving, and mid-February 2015 for those switching to Ovo
If you're switching firm, both the provider you're moving away from and the one you're switching to will need to have implemented the 17-day timescale for you to be sure that's how long it will take – if only one has it make take longer.
As this is a voluntary scheme and while the majority of suppliers are now able to switch customers more efficiently, Ofgem has confirmed that it can't fine any firms if it takes them longer to bring in 17-day switching. However, it did say that it will be "monitoring the progress".
How are suppliers able to bring in faster switching?
Ofgem's been working with the suppliers, Energy UK and DECC to speed up switching times. It says the 1990s IT systems used in the switching process have been replaced and a central switching service has been introduced. Smart meters will also replace old meters to give real-time information.
From 2018, Ofgem is calling for next day switching. After you choose your supplier, you'll join the new plan at the start of the next day. The cooling-off period will remain (if you change your mind, end your contract or go back to your original supplier), but it would take place after the switch.
'Industry is delivering on my challenge'
The 17 day switching period follows Secretary of State Ed Davey's challenge to the industry in winter 2013 to cut switching times dramatically. Davey says: "We've introduced more competition in the energy market and made it much quicker for people to switch energy supplier.
"Industry is delivering on my challenge so now my challenge is for more consumers to take advantage. There's never been a better time to shop around, switch and save money faster than ever before.
"The job is not done for energy suppliers. They must offer 24-hour switching for consumers as quickly as possible."