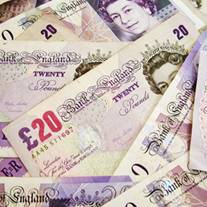 Banks may have to make it easier to compare and switch cash savings accounts if plans announced by the City regulator today are put in place.
A study by the Financial Conduct Authority (FCA) found that £160 billion of funds were earning the same or less than the 0.5% Bank of England interest rate, and it now wants banks to help customers move off these low rates by providing them with information about how they can switch.
The FCA found that 80% of easy-access accounts had not been switched in the last three years, with many consumers finding it difficult to know what rate they were on or being put off switching by the expected inconvenience. (See MoneySavingExpert.com's Top Savings guide for the best buys.)
However, the watchdog has stopped short of recommending a ban on introductory bonus rates, as it says they may benefit some customers.
In September 2013, the FCA announced that it was reviewing the effect of these 'teaser rates' as part of its wider study into the £1 trillion cash savings market. But MoneySavingExpert.com has consistently warned against a ban on bonus rates at a time when interest rates are desperately low.
The FCA's plans will now be consulted on over the next month. However it has not yet decided whether these proposals will simply be issued as guidance for providers, or established as enforceable rules that must be followed. This will be looked at during the consultation.
So what exactly has the FCA proposed?
The FCA's research concludes that simple changes in the way banks communicate to their customers could "significantly increase" shopping around, and it's proposed the following:
Providers display the lowest rate of interest customers could receive on their variable savings account.
Providers display interest rates in branches, online, on statements and in communications to customers.
Savers are given clearer, more timely information to help them compare their savings account with alternative products.
Providers improve the way they communicate interest rate changes when bonus rates on products expire, although the FCA has stopped short of recommending a ban on introductory bonus rates.
A reduction of the current 15-day switching time for cash ISAs.
'I'm delighted the regulator is finally focusing on something important'
Martin Lewis, founder and editor of MoneySavingExpert.com, says: "Transparency in savings is very important. Years ago we launched a savers' rights campaign, asking for a small change that'd make a big difference – to ensure that every saving statement both paper and online includes the current interest rate. Banks like to hide this so people don't realise quite how dismal the interest is.

"I'm delighted after all these years to see it looks like the regulator is finally focusing on something important like this. Yet equally important is the fact it has listened and is unclenching its teeth about bonus (or what it calls teaser) rates on savings.
"We've consistently warned that banning bonus rates at a time when interest rates are desperately low isn't the best move for savers.

"If you switch to an account with an interest rate bonus, in effect it acts as a minimum rate guarantee. For example, an account at 1.5%, of which 1% is a year's bonus, cannot in practice drop below 1% during that year – yet a non-bonus account is totally variable and banks can and do drop the rate at their whim – so you have no security. The idea to drop them was theory over the practical, and I'm delighted it's changed its mind."
'More needs to be done to reduce the hassle of switching'
Christopher Woolard, director of strategy and competition at the FCA, says: "In a good market firms should be competing to offer the best possible deal and consumers should have the information they need to help them shop around.
"We want to see firms making simple information much easier to find. More also needs to be done to reduce the hassle for consumers to switch their savings.
"The steps we have proposed today are designed to make the market more dynamic, working in everyone's interest."