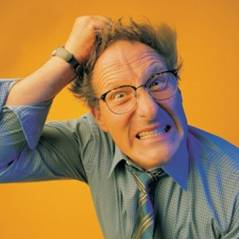 MSE Update: 11.01am, 5 January 2015: TRO initially told us that its decision is final so complainants would not be able to take further legal action if they were not happy with the outcome. However, after the story was published, it told us it had previously given us incorrect information. When a decision is made by TRO and it is not accepted by the complainant, they can pursue this through the courts. The story was updated with the correct information at 5.15pm on 2 January 2015.
A new ombudsman scheme has launched today that aims to settle unresolved disputes between shoppers and retailers.
The Retail Ombudsman (TRO) is believed to be the first alternative dispute resolution scheme in the retail sector and it already has 3,000 retailers signed up as members.
It has the power to award compensation or seek an apology and expects to investigate more than 100,000 customer complaints in its first year. (See our How to complain guide to know your rights when it comes to bad service or dodgy goods).
It's a voluntary scheme, however, and its decisions are only binding for member retailers, which pay between £100 and £2,600 annually depending on the size and type of business. The money is used to run the not-for-profit organisation.
It hasn't yet published a full list of the retailers that have signed up so far, but when beginning a complaint online, you'll be taken to a page that has a list of sellers it can help resolve problems with.
While it's completely free for complainants to use, companies will have to pay a £45 complaint handling fee per complaint processed, though this is waived if it's found that the complaint was "spurious" or made "without merit".
If a complainant does not agree with the ombudsman's decision, they can appeal the finding via the service's appeals process or they can choose to pursue the matter using the court system.
If a customer complains about a non-member retailer, TRO can review the complaint, advise customers of their rights and send a determination to the firm, but non-member retailers do not need to act upon TRO's decision and complainants may need to take legal action if the retailer decides not to follow TRO's recommendation.
Here are the key points you need to know about TRO:
You must have bought goods or services for use or consumption (not for resale) from a UK retailer on or after 1 December 2014
It will deal with complaints about damaged and faulty goods, missing parts, returns, delivery and pricing
It will not deal with complaints about banks, utility and trade companies, solicitors, accountants, cars or property agents
You must have first taken your complaint to the retailer and given it at least eight weeks to respond before you can take your complaint to TRO (make sure you keep evidence of correspondence)
A complaint bought to TRO must be within six months of the retailer's decision
Complaints can be processed online or via post by downloading a claim form
If the complainant or the retailer does not accept the decision, the reasons must be submitted within 10 working days. If both parties accept the recommendation, the complaint is closed
You can contact the service by telephone on 020 3137 8268
Is this an official organisation?
The Retail Ombudsman has worked closely with the Department for Business, Innovation and Skills and has been set up with the criteria set out by the Ombudsman Association (OA).
However, the OA cannot validate a new service such as the TRO until it has been launched, but it is expected this will happen shortly.
The European Commission last year approved new legislation to increase the use of alternative dispute resolution (ADR) in retailer-to-consumer contracts to allow shoppers and traders to solve their disputes without going to court. There are over 750 ADR schemes in the EU today and TRO is the proposed scheme for the UK retail sector.
'The Retail Ombudsman is good news for the consumer'
Dean Dunham, chief ombudsman of TRO says: "At present there is no ADR scheme in the retail sector. 18 months ago the concept of The Retail Ombudsman was presented to the Department for Business Innovation and Skills (BiS) who have been charged with implementing the new ADR laws and it was proposed that this could be the ADR solution for the retail sector.
"As part of satisfying the criteria of OA The Retail Ombudsman has an independent standards board chaired by Sir Eric Peacock (a government advisor) and which consists of industry experts, Queen's counsel, a judge, and ADR experts. Its remit is to ensure that adjudications are both fair and reasonable at all times.
"The Retail Ombudsman is good news for the consumer and will be the redress scheme that is needed if everyone gets behind it. It will of course take time to get all of the retailers to join the scheme but we have no doubt that a large proportion, including the major brands, will."
Will you use The Retail Ombudsman for disputes? Please do let us know your experiences via the forum link below.