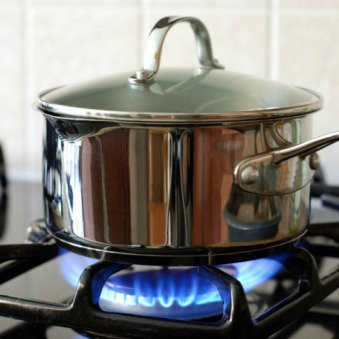 Scottish Power is the latest energy provider to announce price cuts this year, but the drop doesn't take effect until 20 February and the 4.8% reduction only applies to gas.
Today's news will shave £33 off Scottish Power's average £660 annual gas bill per year (or £33 off the average annual dual fuel bill of £1,199) for standard tariff customers. But these customers can save far more by switching to a better deal. (Join our free Cheap Energy Club to find the cheapest tariff for you.)
The price cut will apply to all customers on Scottish Power's standard gas tariff – including those on a prepayment meter – whether dual fuel customers or gas-only customers.
Electricity-only customers and those on fixed tariffs – which usually lock you in at a set price and don't change when a supplier increases or decreases price – won't benefit from the price reduction.
Scottish Power says it has announced the cut as wholesale prices – which make up around half of a customer's gas bill – have fallen. It adds that it will review and keep prices competitive.
It's the third energy supplier to shave gas prices, following British Gas's announcement yesterday that it will cut gas prices by 5% from 27 February (see the British Gas to cut gas prices MSE News story) and E.on's announcement last week that it was to cut gas prices by 3.5% immediately (see the E.on cuts gas prices MSE News story for more).
'The concern is that its customers will take this as false confidence'
Martin Lewis, founder and editor of MoneySavingExpert.com, whose Cheap Energy Club has over 1.4 million members, says: "All price cuts are welcome, even if it's just 4.8% on gas only. Yet like British Gas customers yesterday, the concern is that its customers will take this as false confidence that they're on a good deal.
"That simply isn't true as while Scottish Power is cutting its standard price for someone on typical usage to £1,166 per year, the market's cheapest deals are around £920 a year on the same usage – showing quite how outrageously expensive standard tariffs, which most people in the UK are on, are.
"With the wholesale price of energy having come down by about 20%-30% since the start of 2014, and the prices of the cheapest switchers' deals having dropped over 10%, these cuts are trivial. The urgent warning is for everyone to do a comparison (using a site that includes all tariffs – as the Cheap Energy Club does) to check if they're overpaying and who their cheapest is.

"I expect the remaining three of the big six will rapidly follow now, shaving down their gas prices slightly too – but nowhere near the amount we should've seen after the wholesale price cuts."
'We will continue to keep our prices under review'
Neil Clitheroe, Scottish Power's CEO of retail and generation, says: "We are pleased to be able to pass on this price reduction to our customers, which will see the average annual gas bill on our standard tariff reduce by £33.
"Today's decision has been made to benefit our customers and keep our prices competitive. We will continue to keep our prices under review. Our pricing reflects all of the costs that contribute to a customer's bill.
"The wholesale price of energy accounts for half of a customer's gas bill, but non-energy costs such as transmission and distribution networks and environmental and social obligations remain unaffected by any wholesale energy price movements."