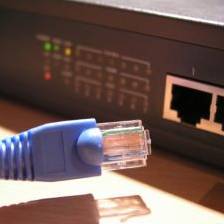 Virgin Media home phone and broadband customers who aren't on the provider's cable network will start to receive letters from this week telling them that unless they object, they'll be transferred to TalkTalk.
About 97,000 ADSL customers – those who can't get the provider's cable network because of where they live – will be transferred to TalkTalk over the next few months (see our Cheap Broadband guide for the top deals).
The move was announced in November and the back-end transition began in December, although this part of the changeover won't have impacted customers.
Virgin Media says the transition is being phased, with the first customers moving over from mid-Feb and all customers expected to have moved provider by the spring.
Affected customers will be notified of their changeover date by post 30 days in advance.
What deal will I be moved to?
Customers will be moved on to a comparable product at TalkTalk, according to Virgin Media.
When we asked TalkTalk for more details, it said it was too early to say what packages customers would be moved to, but it did say customers' prices won't rise and that many will be better off.
If you don't want to move to TalkTalk, you can cancel your contract with Virgin Media penalty-free. You just need to contact it on 0345 454 2222.
Virgin Media stopped selling its ADSL/'national' service in September 2013 and says it's made the move to transfer all non-cable customers to TalkTalk in order to focus on its fibre optic cable network.
What do the providers say?
A Virgin Media spokesperson says: "As we continue to invest in, and expand, our own fibre optic network, the time is right to hand over our ADSL service. We are working closely with TalkTalk to ensure the transition is seamless and people have everything they need to make the switch."
A TalkTalk spokesperson says: "We are pleased to have agreed this deal which reflects the scale and quality of our network. We look forward to welcoming these customers to TalkTalk and will be working closely with Virgin Media to ensure the process goes as smoothly as possible.
"These customers will be able to benefit from our full range of great value products, including TV and mobile, and we aim to make all of them better off."
For more information on the move, see Virgin Media's Q&A.