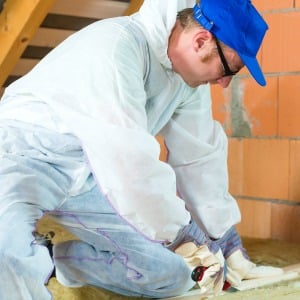 This content originally appeared in the MSE weekly email on 11 Mar '15.
The Green Deal Home Improvement Fund (HIF) is a huge Government cash giveaway available to anyone to encourage energy efficiency. The first £120m in July 2014 went in six weeks, last December another £30m lasted little more than a day.
Last week, in a speech held here at MSE Towers (see below), Energy Secretary Ed Davey announced a new £70m from noon on Monday 16 March.
I think this'll go at super-speed, as many are poised waiting to apply. And as it's the last time pre-election, it could be the last ever as a new Government may decide to close it.
Here are the need to knows...
£5,600 sounds nice. What's it for?
A combination of things...
Offer 1: Install two or more of 11 energy efficient measures and get up to £1,250. Includes cavity wall insulation, boiler upgrades, double-glazing, waste water heat recovery, floor insulation and more. See all 11 measures.


Offer 2: Up to £3,750 for solid wall insulation. Around 8m homes have solid walls, ie, no gap in the brickwork like cavity walls. Insulating them is costly (£4k-£14k), but can hugely reduce heating bills. The HIF covers up to 2/3 of your costs. MSE Wendy did this the first time: "I'm getting 50m2 of solid wall worth £7,100, but only need to shell out £1,750." See solid walls help.


'Add-on' offer: £500 bonus if you've moved home in past year. Make any of the improvements above and you get an extra £500 if you've moved.


'Add-on' offer: £100 of Green Deal assessment costs back. Make any of the improvements above and get £100 back – these assessments normally cost up to £150 so this should cover most of the cost.
How do I find out if I can do this?
Before you can apply for the Home Improvement Fund you need to have two things ready:
1) You need a Green Deal assessment, which usually costs £100-£150 – so do a FREE online check first to see if it's likely you will qualify.
An Energy Performance Certificate done in the last two years also does the trick, and you may already have one if you've recently moved home. Or to get one costs £60-100ish, but unlike the assessment you aren't eligible for the £100 cash refund 'add-on' if you qualify for the Home Improvement Fund.
2) You need an agreed plan and quote from a Green Deal-registered builder.
Will everyone get it? It's first come, first served until the cash runs out, so apply asap (see application info). However, there are different pots for different things – some, eg, solid wall, go quicker than others.
Can I start this now? Unless your home has already been assessed, it'll be tough to get it all done in time for next week, but do the free check to see if it's relevant, then speak to a local assessor asap, and see if it'll do it.
What is the Green Deal itself?
It allows more than 40 energy efficiency measures, from cavity wall insulation to solar panels, to be paid for by a loan where repayments are made from the savings on your energy bills (eg, if your usage drops by £200/year, your bill stays the same to repay the loan). FULL HELP: 19 Green Deal Mythbusters.
It's a great idea, and a concept I support, but sadly it was poorly executed and not that popular until it added the Home Improvement Fund (a name incidentally based on a suggestion in my 10 things wrong with the Green Deal blog). After all, people do like free cash.
Get PAID to install free loft and/or cavity wall insulation
This is separate and far easier to do. Anyone in a suitable home (not NI) can get free loft and cavity wall insulation and earn a £25 J Lewis/Argos etc voucher.
The insulation is offered by British Gas, but anyone can get it, you needn't be its customer. It does it as it has energy efficiency targets to meet and it's cheaper to thrust offers like this out than get fined for missing them.
Free help if you're on a low income
The ECO scheme can provide totally free energy efficiency measures, eg, boilers and more, if your household has sub-£16k/year income. Or for the solid wall element specifically you may qualify even with higher income than that. Check our free ECO help info.
SWITCH ENERGY now to save £250+/year
As well as cutting your usage, ensure you're on the cheapest tariff. There's an energy price war on right now, but only for switchers – many on standard tariffs can save £250+/year.
All the current winners are fixes – where the rate is guaranteed not to hike. Your cheapest depends on usage and where you live, so compare and get £30 dual fuel cashback (£15 for single fuel) if you switch via our Cheap Energy Club.
This is cashback you don't get going direct so you gain doing it this way. More info and cashback options: Cheap Gas & Elec.
Top picks for typical usage – varies by region Find YOUR bespoke actual price via our Cheap Fixes Comparison
Fix till
Exit fee
Cost/year
Typical standard tariff: On Big 6 standard deal
-
-
£1,154
Cheapest: Extra Energy. New provider so little feedback.
Mar 16
£25/fuel
£918
Longer fix & good service: Co-op. 63% rate it great.
May 16
£30/fuel
£944
Cheap no-exit-fee fix: EDF. 55% rate it great.
Jul 16
None
£964
Cheap 2-winter fix: Green Star. New, so little feedback.
24mths
£30/fuel
£993
All monthly direct debit, dual fuel, unless stated. Feedback from our Dec 2014 poll.
We grilled the Secretary of State for Energy on Npower and Scottish Power service, the Green Deal, 24 hour switching and more
Last week Ed Davey came to MSE Towers to make 'an announcement' – it turned out to be the £70m Home Improvement Fund launch – but we took the chance to give him a bit of a grilling and put your questions to him. Watch Ed Davey vs MoneySavers video.