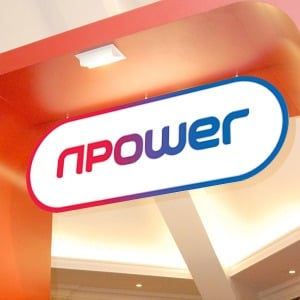 Npower is running a trial that could see an end to its standard variable tariff – for the first time it's moving some customers onto another fixed deal at the end of their current contract. But most could still save by switching.
From Thursday 1 March, Npower will move customers on its Online Price Fix February 2018 tariff – an expiring one-year fix – onto a new fixed-price 18-month deal, rather than onto its standard variable tariff (SVT).
The new Fix Again August 2019 tariff is only £45/year cheaper than Npower's SVT, however. Plus, it could see customers pay an extra £164/year compared with the original fixed deal, based on typical use, and it's £314/year more expensive than the cheapest deal on the market, based on average use.
Npower currently has the most expensive SVT of the big six energy firms, and it usually moves all customers onto this when their fixed deal ends.
Energy companies are moving to end these variable tariffs, with British Gas announcing plans to end its SVT, E.on revealing last year it's to scrap SVTs for those with a smart meter or on a fixed deal which ends, and Scottish Power saying it plans to get rid of standard tariffs this year.
The changes follow the Government's pledge to give Ofgem the power to bring in an absolute price cap on SVTs.
To see if you can save £300+/yr by switching, use our free Cheap Energy Club for a full market comparison.
What is a fixed-price tariff?
A fixed-price tariff essentially means the unit price you pay for your energy is set for a certain period, such as one or two years, but you may be charged a fee if you decide to switch before it ends.
Conversely, SVT costs are variable so the rate you pay can change – but there are no exit fees or fixed end date. SVTs are energy suppliers' default tariffs and are often the most expensive. If you've never switched or your fixed deal is over, it's likely you're on one of these.
How does the new Npower fix stack up?
The new Fix Again August 2019 tariff will cost £1,121/yr on average, compared with the £957/yr customers were paying on the Online Price Fix February 2018 tariff – meaning £164 more a year for the typical user.
Average annual cost – dual fuel (i)
Tariff
Annual cost
Npower Online Price Fix February 2018
£957
Npower Fix Again August 2019
£1,121
Npower SVT
£1,166
Cheapest on the market (variable)
£807
Cheapest on the market (fixed)
£840
(i) This table is based on typical usage figures from regulator Ofgem.
Customers on the Online Price Fix February 2018 tariff will be contacted and provided with other tariff options in the next week, but those who do nothing will be automatically moved onto the Fix Again August 2019 tariff on 1 March. The new tariff won't have exit fees.
There will also be no exit fees for the Online Price Fix February 2018 tariff, as customers will be in the last 49 days of the fix, so they can ditch and switch penalty-free. Use our free Cheap Energy Club to do a full market comparison to find the best deal for you.
Will Npower do this for all tariffs?
At the moment Npower is only trialling this on the Online Price Fix February 2018 tariff.
When asked if it would look to do this for all customers when their fix comes to an end, a spokesperson said: "This is a trial and any future plans will take the outcome of this trial into consideration."
She added: "This is the first time we've been able to offer the Fix Again tariff that automatically moves customers onto another fixed product rather than reverting back to our SVT. We're trialling this idea in response to regulatory changes and what our customers are telling us."