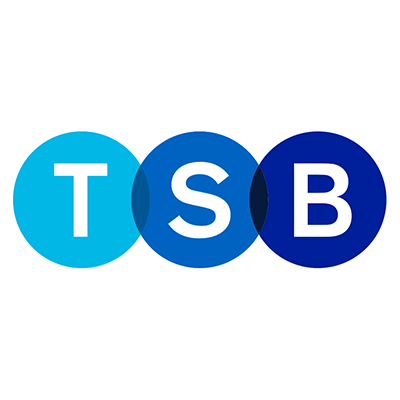 TSB customers have hit out at the bank after thousands of pounds was apparently taken from their bank accounts - and they had to spend several hours queuing on the telephone before they could report it.
UPDATE Tuesday 22 May: Since publishing this story, we've heard more stories from TSB customers who have lost money as a result of fraud. See our 'I lost £17,000 from my TSB account after fraudster's call' MSE News story.
MoneySavingExpert has seen more than dozen complaints from TSB customers over the past few days relating to suspected fraudulent activity on their accounts.
TSB says it is "investigating" the reports and warned fraudsters might be trying to take advantage of its recent IT problems.
Are you affected by TSB's recent issues? See our TSB online banking problems guide for full help.
'I have no money and no access to any money'
Here are three of the stories we've seen from customers:
Amanda from Lincoln, told us: "On Monday evening I noticed strange happenings with my accounts. On logging on to internet banking I could see that all my savings and bills accounts had been transferred into my current account and then all those funds including my overdraft limit were transferred out.

"I called the TSB fraud line and it took me three hours to get through to them. Once through they freezed my internet banking and cancelled my cards and telephone banking - it was too late by then.

"I've called again this morning to chase and it took two hours to get through. Again, no update available. So I'm now in the situation that I have no money, no idea when I might get it back, no cards that work, no internet banking and no telephone banking."
Ben from Weymouth, said: "I noticed that £9,000 of a loan that I hadn't applied for had appeared in my TSB account. I immediately tried to call TSB - however it took them four and a half hours to answer the fraud line. During this time, I watched as the £9,000 loan and £7,000 of wedding savings were transferred to different accounts. They have said I will hear back within a week."
Jono from Chelmsford said someone also emptied his account via his internet banking. He said: "We spoke to TSB yesterday, all our online and telephone banking is frozen and we're basically living off credit cards and a small amount of savings until TSB get back to us. They said it would be next week.

"Considering it took nearly four hours to even speak to them yesterday, I'm guessing they're short-staffed."
We've seen several other reports on social media and via email of TSB customers losing cash from their accounts - at least one other MoneySaver said they'd lost £1,000s.
Money's disappeared from my account - what are my rights?
The regulator the Financial Conduct Authority (FCA) says that money can only be taken from your account if you have authorised the transaction and that if you did not authorise a particular payment you can claim a refund.
It says in most cases the bank must refund the payment without undue delay and by the end of the business day following the day on which it became aware of the problem. The exception to this is if it has reasonable grounds for suspecting that you have acted fraudulently.
When your bank refunds an unauthorised payment it must also refund any charges and interest you have paid because of the unauthorised transaction.
Your bank can generally only refuse a refund for an unauthorised payment if:
it can prove you authorised the transaction – though your bank cannot simply say that use of your password, card or PIN conclusively proves you authorised a payment
it can prove you are at fault because you acted fraudulently or because you deliberately, or with 'gross negligence', failed to protect the details of your card, PIN or password in a way that allowed the transaction
you told your bank about an unauthorised payment 13 months or more after the date it left your account - so make sure you contact the bank as soon as possible.
What does TSB say?
A TSB spokesperson told us: "We are reaching out to the customers in question to help resolve their cases as quickly as possible.
"We're dedicated to protecting our customers' accounts and work really hard to make sure they don't become a victim of fraud, whether they bank with us in branch, online or via the telephone.
"It is a sad fact that fraudsters might try to take advantage of situations like these. We are reminding customers not to click on any links or messages which they receive that they feel are suspicious. We'd never ask for PIN, password or full memorable information if people are ever unsure - they should listen to their instincts and not be rushed, and contact us first to be sure."
How can I avoid online fraud?
Scammers continue to find more creative ways to get your cash and we can never provide you with a fully comprehensive way of avoiding being caught out. However, here are a few things to watch out for:
Find out if hackers have stolen your data. The website HaveIBeenPwned? ('pwned' is geek-speak for being made a fool of; it's pronounced 'poned') allows anyone to check if their accounts have been compromised in a number of known data breaches in recent times.
Choose and store passwords for free online. The safest way to secure your accounts is to use unique passwords for all your online logins. If this sounds impossible to remember, try a password manager. These can generate randomised passwords for your various accounts (or you can set your own), and store them all to be accessed with one master password – the only one you'll actually need to remember.
Remember your bank will never contact you asking for your passwords or PIN. If you get an email or text from your bank about fraud, ask yourself whether or not that's the usual way you receive contact from your bank. Think about whether it's sensible for the bank to make contact in that way.
A full list of tips can be found in our Stop Scams guide.