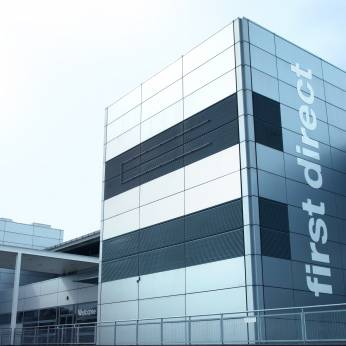 First Direct has agreed to change the way it reports mortgage overpayments to credit reference agencies after a customer argued it may have stopped him getting a credit card, MoneySavingExpert can reveal.
The bank is amending its policy after MoneySaver Steven Roberts took his mortgage overpayment case to the Financial Ombudsman Service (FOS) and won.
Steven argued the bank should not reporting his total payment including any overpayment to the credit reference agencies, as it made it look as if he was spending more money than he could afford.
If you've overpaid your First Direct mortgage recently, it's worth checking your credit report now to ensure the same thing hasn't happened to you and your ability to get credit hasn't been affected.
Use our free MSE Credit Club to check your credit score and find out whether you're likely to be accepted for credit in the real world and how to boost your chances.
What happened?
Steven, 42, from Merseyside, made numerous overpayments on his First Direct mortgage. He did it whenever he could - with the overpayments ranging from £50 to £2,000 - but didn't realise how these were being reported to the credit reference agencies.
The issue only came to light when he was turned down when applying for a credit card.
He told MoneySavingExpert: "When I got declined on the grounds of affordability I knew there must have been something not right."
Steven checked his credit reports with the three credit reference agencies - Equifax, Experian and CallCredit.
"I noticed it was showing the full First Direct payments not the minimum requirement, so it looked like I was paying off more on my mortgage than I was earning as a salary,' he said.
"I've never had issues with my credit file - I know MoneySavingExpert and Martin Lewis say how important it is to keep an eye on it as if anything is wrong it can scupper you for years."
What did the ombudsman say?
When Steven contacted First Direct the bank agreed to make a one-off amendment for a month, but he was unhappy with this and so escalated his complaint to the ombudsman. In his complaint he included evidence of an eligibility checker result he'd had for the same credit card he'd been declined for. The eligibility check, done after the bank had made the one-month adjustment, showed he was now likely to get the card.
In its response to Steven's complaint the Financial Ombudsman adjudicator said: "You showed me that all three credit reference agencies were showing the actual monthly payment made as your monthly required mortgage payment. After some research I found this wasn't in line with what other lenders were reporting in similar circumstances.
"You also evidenced the declined application for the credit card and subsequent likely acceptance... Based on what I've seen, I agree that the bank didn't initially act fairly."
She said the bank had subsequently agreed it should only quote the minimum payment and committed to pay Steven £250 compensation for the inconvenience he'd experienced. It's now said it's rethinking its mortgage repayment reporting methodology in light of the case.
I've made overpayments on my First Direct mortgage - what should I do?
First Direct won't say how many customers are likely to have been affected by this issue, only that it's a "small number". It's said it will review each customers' situation on a case-by-case basis - but it's not clear if this means it will proactively contact all customers.
So if you have a First Direct mortgage and have ever made an overpayment, here's what you can do:
Check your credit report... Check how your mortgage payments are being recorded on your credit report by the different credit reference agencies. For full help on how to do this, see our Check Your Credit Report for Free guide.
If you find a problem... report it to First Direct and ask it to check how it reported your mortgage overpayments. Ask it to update your reports to show your minimum payments instead of your total payment including overpayment.
If you think you've been disadvantaged... complain to First Direct and include as much evidence as possible to show how you think you've been affected.
What does First Direct say?
A spokesperson said: "Following the response from the FOS on Mr Robert's case, and to ensure we are providing the service our customers expect from us, we have reconsidered the methodology we have been using to report mortgage repayments to credit reference agencies.
"Whilst we were adhering to the guidance received from the credit reference agencies by reporting actual repayments, we now feel contractual repayments should be reported as a better reflection of our customers' financial commitments.
"We are reviewing how we can do this as quickly as possible to ensure the best possible outcome for the small number of First Direct customers who may be affected."