Name-check service for online payments likely to be delayed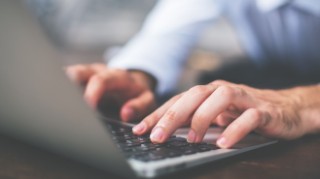 A service that aims to combat money transfer scams and incorrect payments by checking the name of the person or company you're sending money to online could be delayed until next year.
At the moment, when you transfer cash online the sort code and account number isn't checked against the name of the account holder. Criminals can exploit this loophole by posing as someone else and tricking people into sending money to the wrong account.

But a new 'Confirmation of Payee' service, which was announced in October last year, will double-check whether the name attached to a payment matches the sort code and account number, and warn you if it looks like you're about to send money to the wrong account.
The Payment Systems Regulator has consulted on making Confirmation of Payee compulsory for all banks by July this year.
But UK Finance, a trade body that represents banks, has said the timeline is "simply not achievable", and is warning that some banks won't be able to begin to implement the system until 2020.
The regulator says no decision has been made on timing.
For more info on preventing fraud, see our Stop Scams guide.
How will the service work?
The Confirmation of Payee service was developed by Pay.UK, which runs the UK's retail payment systems.
The sender's and recipient's banks will need to be using it for it to work on a particular payment, and it'll work whether you're making a payment to a company or an individual.
When you go to make a payment online, banks will be able to check the name on the account of the person or organisation you're paying. The intended payee's bank will carry out the check and advise you of the best course of action.
With this check, you'll be shown one of three answers:
"Yes". The bank will confirm that the name and details match, and you can continue with the payment.


"No, please check". If you've used a similar name to the correct account holder – for example, if you spelled their name wrong or used a nickname by mistake – the bank will tell you the actual name of the account holder. You can then confirm that the name is correct and continue with the payment, or cancel the payment and contact the payee to check their details.


"No, the name is wrong". If the name you've entered doesn't match the account details and isn't even close, you'll be advised to cancel the payment and contact the payee. You can still choose to continue with the payment, but you'll be warned that this is at your own risk.
It is not clear exactly how the service will work via banks' websites, nor is it clear if the service will be available for payments made by app.
When will the service be available?
In the Payment Systems Regulator's consultation on the new checks, it suggested two main deadlines:

By 1 April 2019, banks should have the capability to respond to Confirmation of Payee requests from other banks.


By 1 July 2019, banks must send Confirmation of Payee checks to their customers when they make a transfer online.

But UK Finance says banks' capacity to meet these deadlines is "extremely limited" due to other pressures such as new Open Banking regulations and Brexit.
It hasn't suggested a definitive new timeline, but says that some banks have told it they won't have the capability to respond to Confirmation of Payee requests until early 2020.
For all the latest deals, guides and loopholes simply sign up today – it's spam-free!
MSE Forum
Join the MSE Forum discussion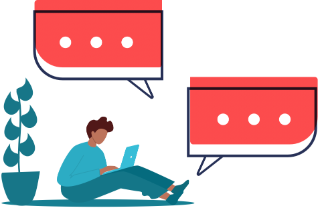 Have your say
This is an open discussion and the comments do not represent the views of MSE. We want everyone to enjoy using our site but spam, bullying and offensive comments will not be tolerated. Posts may be deleted and repeat offenders blocked at our discretion. Please contact fbteam@moneysavingexpert.com if you wish to report any comments.
Update: We are aware that some users may currently be having issues seeing the comments and we're working on it.