O2 and Three pay-monthly mobile customers face mid-contract price rises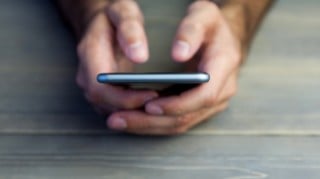 O2 and Three will increase prices for their pay-monthly mobile customers by 2.5%, after EE confirmed it would be hiking prices by 2.7%.
Many major mobile firms increase costs each year in line with published inflation figures – and EE has already announced a rise of 2.7%, which will come into effect next month.
O2 and Three are also set to raise prices by 2.5% based on January's Retail Prices Index (RPI) figure, which was announced this morning. Vodafone uses February's figure, to be announced on Wednesday 20 March.
For more help on cutting your mobile bill, see 30+ Cheap Mobile Tips.
Which prices are set to increase?
Here's what we know so far:
O2 says it increases its monthly contract costs every April in line with January's RPI rate, announced as 2.5%. Last year, O2 customers saw a rise of 4%.


Plusnet says it hasn't confirmed details of future price rises, but its terms and conditions say most of its mobile plans taken out or upgraded on or after 29 November 2016 will see price rises every March based on January's Consumer Prices Index (CPI) rate, announced as 1.8%.


Sky Mobile didn't give us any information on future price rises – but increases are traditionally announced around February.


Three says in May it will increase prices for pay-monthly customers who joined on or after 29 May 2015. The increase will be based on January's 2.5% RPI rate. Last year, Three customers saw a rise of 4%.


Vodafone says all pay-monthly consumer mobile contracts taken out or upgraded on or after 5 May 2016 will see price rises in April based on February's RPI figure, to be published on Wednesday 20 March.
BT, however, has promised a year without price increases for its mobile and broadband customers. After March 2020, any price increases will be linked to the CPI inflation rate.
I'm mid-contract – can I leave penalty-free?
Unfortunately you're unlikely to be able to. Mobile firms CAN increase prices mid-contract in line with inflation without you being able to leave penalty-free, as long as they include a warning about this in their terms and conditions. So you can't just up and leave.
A rule from telecoms regulator Ofcom means you can escape your contract penalty-free if you can successfully prove you've suffered "material detriment" as a result of a price increase – but it would be very hard to prove an RPI increase had caused this.
Make sure you note down when your contract is due to end, and start looking for new deals about a month before.
Out of contract? Try to haggle or switch
If you're out of your minimum contract term you can leave without paying any penalty, and there's a good chance you can save by switching to a better deal – especially if your original contract involved paying for a handset.
Most should NEVER pay over £10/month for mobile use, particularly given over two-thirds of mobile users consume less than 3GB/month. See our Mobiles section and Best Sim only Deals guide for full help on finding a cheaper deal elsewhere.
Alternatively, if you're willing to stick with your network, this is a chance to haggle a better deal – especially as you have the right to leave penalty-free. See our Mobile Haggling guide for more.
'Mid-contract price rises should act as a wake-up call'
Megan French, assistant news and features editor at MoneySavingExpert.com, said: "Price rises from the big firms are unfortunately pretty much an annual event now, but that doesn't mean users should just accept them.
"Customers who are in contract are normally still tied in after a hike, and so while they can't do anything immediately they should make sure they move to a cheaper deal at the end of their contract.
"Those out of contract, however, can do something about it now, and hopefully save a packet. Our data shows many mobile phone customers use less than 3GB of data a month, and so really shouldn't pay any more than £10 a month for a Sim only contract."
What do the phone companies say?
A Three spokesperson said: "As with other mobile providers, our pay-monthly plans are subject to an annual price increase. This year, our customers will see an increase of 2.5% in line with the January RPI rate of inflation published by the ONS [Office for National Statistics].
"This means, for example, that a Three customer paying £20 per month will see an increase of 50p per month. We will be contacting customers from March onwards, and these changes will be introduced during May 2019."
An O2 spokesperson said: "Our annual RPI adjustment this year is 2.5%. Some other operators apply the RPI charges to the combined tariff which includes both the handset and airtime costs, while our O2 Refresh customers will only see the rate applied to their Airtime Plan and not the Device Plan.
"We'll be contacting customers next week to let them know the change which will be reflected from their April bill."
What to read next...
For more tips on saving on your mobile bill, see:
Get Our Free Money Tips Email!
For all the latest deals, guides and loopholes - join the 12m who get it. Don't miss out
Join the MSE Forum Discussion
Have your say
This is an open discussion; anyone can post. Comments may be edited and are only published during the working day. Please report any spam or illegal, offensive, racist or libellous posts (incl username) to fbteam@moneysavingexpert.com.