Coronavirus finance & bills help
Help if you're struggling to pay mortgages & other debts, plus rental help, council tax & more
The coronavirus pandemic fundamentally changed the way we live. While the primary concern has always been health, many have struggled - and are still struggling - with financial wellbeing too. Wide-ranging payment holiday help was put in place, but those schemes have now ended. 'Tailored help' is now the order of the day. Our guide tells you what help's still available and how to apply.
Important! This guide is no longer updated, but we've left the information below for reference. Always check with your lender or utility provider what help they can give you if you're struggling to pay bills or debts.
For all the latest deals, guides and loopholes simply sign up today - it's spam free!
The entire financial landscape shifted last year due to the coronavirus. We saw the Bank of England undertake economic shock therapy and reduce the UK base rate twice in just over a week back at the start of the pandemic. And we saw lenders scrambling to help customers who'd lost their income, offering payment holidays on loans, mortgages and credit cards, plus widespread help for those overdrawn.
It was economic shock therapy that was needed. Many people were worried about how they would be able to afford to pay their bills, or just afford to live. But all payment holiday help schemes are now over. Yet, you can talk to your lender or utilities provider and get help that way.
We've split this guide into two main parts:
Help with credit products – this covers products such as mortgages, credit cards, loans, overdrafts and car finance, as what's available for them is similar, despite the differences in the way these products work. The help's the same because they're all regulated by one body, the Financial Conduct Authority, which has set guidance for firms on what help they should offer.
Help with other household bills – here the help is much more dependent on what the bill is, and what the various regulators involved have asked firms to do.
We hope this is helpful, but let us know if you think we've missed something.
What help's available if I'm struggling to pay my mortgage, credit card, loan, insurance or other debts?
Regulator the Financial Conduct Authority (FCA) has set out a series of rules for lenders to follow to help customers who are struggling to make repayments.
Payment holidays were available until earlier this year, but they've now ended for everyone who was on one. So, if you're in financial difficulties now, you'll be offered tailored support based on your individual circumstances.
While the support available will mean similar things across a broad range of products, there are a few nuances depending on which product you need help with. Scroll down, or use these links to skip to relevant sections:
For all the latest deals, guides and loopholes simply sign up today - it's spam free!
Help if you're struggling to pay rent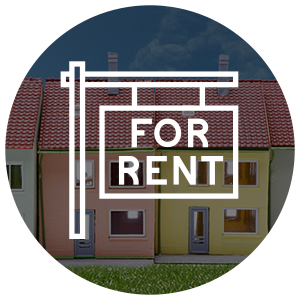 Many rules have been changed to support those struggling to pay rent due to the coronavirus outbreak. No social renter should be evicted due to coronavirus, local government and housing associations have confirmed, and although private renters can still face eviction, extended notice periods have been put into place. Here's the key info if you're in financial difficulty...
Speak to your landlord as soon as possible to let them know your situation and work out a repayment plan.

Many landlords just have one extra property, often inherited and mortgage-free, and use the income from rent for living expenses. In the current crisis, these landlords aren't eligible for any Government help (not even universal credit). So if your landlord's in this position, they may be struggling too.

When you talk to your landlord, be sensitive to their circumstances, and try to find a solution that suits you both.


Check you're receiving all financial help you're entitled to, including universal credit.

The Government increased the housing allowance part of universal credit so that the local housing allowance would cover at least 30% of the lowest rents in your area, which may help you. See our Coronavirus Universal Credit & Benefits guide for more.

If you rent privately in London, it's worth using the Mayor of London's property licensing checker to see if you're owed a refund of up to 12 month's rent, which could be due if your landlord doesn't have the right documentation. You'll still need to put in some legwork but it could be worth £1,000s. See our news story for full information.
Renters must get notice to leave – but can be taken to court and evicted if it's exceeded
There's a strict process landlords need to follow to evict you. The first part is to serve you notice of eviction. But the notice they need to give you varies:
In England, since 1 October 2021 they usually need to give you two months' notice (unless you owe more than four months of rent, in which case the notice period is just four weeks).
In Wales and Scotland they usually need to give you six months' notice, if given before 24 March 2022 in Wales and 31 March 2022 in Scotland.
In Northern Ireland they usually need to give you 12 weeks' notice, if given before May 2022.
In all cases, if the eviction is due to anti-social behaviour then the notice period is shorter – typically 28 days.
If you've not left by the time the notice period is up, your landlord can then choose to start court proceedings (or tribunal proceedings in Scotland) to evict you. Yet rules in England and Wales also require landlords to provide information about how tenants have been affected by the coronavirus pandemic. Without this, the case can be rearranged for a later date.
If the court agrees you can be evicted, then your landlord can appoint bailiffs who can gain entry to the property to take possession of it, or to remove your belongings and change the locks. You could also be expected to pay towards your landlord's legal fees. However, it can take weeks or months for the eviction to happen after the court allows it.
What should I do if my landlord's trying to evict me?
It's worth saying that you need to be given at least the notice required in your country for you to leave. If you've not left by the time this ends, your landlord can then apply to the court or tribunal for a hearing date. Even if they do this, you won't have to leave your property immediately – it's still a process and, from hearing until actual eviction (if granted), can take weeks or even months.
You also can't be evicted if you or someone else in the home has coronavirus or has been told to self-isolate.
Each case is different, so if your landlord's trying to evict you, try:
All of these sites have lots of helpful information on what to do next, plus many have advisers who can speak with you about your rights and potentially even help in court.
For all the latest deals, guides and loopholes simply sign up today - it's spam free!
What help's available if I'm struggling to pay for energy, broadband, water or other bills?
If your income's been affected by coronavirus, then it's likely you could struggle to pay bills as well as making repayments on your debts. We've rounded up the help available on the most common household bills below. Scroll down, or see the specific help available for:
For all the latest deals, guides and loopholes simply sign up today - it's spam free!
Warning – watch out for coronavirus scams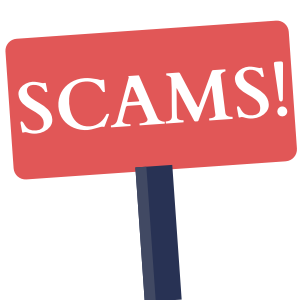 Lowlife scammers are taking advantage of coronavirus to try to defraud people, especially the elderly and vulnerable.
Action Fraud identified thousands of reports of fraud relating to coronavirus, with victims' losses totalling more than £5 million. Many of these are online shopping scams where victims have tried to buy products such as protective face masks and hand sanitiser from fraudsters. There have also been over 4,400 reports of coronavirus-themed phishing emails designed to trick people into opening malicious attachments or revealing sensitive information.
A common tactic used by scammers is to send messages purporting to be from research groups linked with the Centres for Disease Control and Prevention in the US, or the World Health Organisation. Some claim to be able to provide a list of people infected with Covid-19, which links to a malicious website or asks the victim to make a payment in Bitcoin.
Other common phishing emails include those pretending to be from the Government, sending articles about the coronavirus outbreak with links to fake company websites, or sending details of investment schemes which encourage people to take advantage of the coronavirus downturn.
Received a suspicious email? The National Cyber Security Centre (part of GCHQ) has launched its new Suspicious Email Reporting Service to take phishing scams down – all you have to do is forward suspect emails to its report@phishing.gov.uk email address.
Pension holders targeted in spate of scams
One very common scam during the coronavirus crisis has targeted pension holders, saying they can access cash quickly if they transfer their pension. And with many desperate for cash, this scam often finds a target – and victims lose an average of £82,000 through pension scams. Here's what to look out for
An out-of-the-blue offer of a free pension review. If someone calls you and says they're from your pension company, or are from a financial adviser offering you a free pension review, NEVER continue with the call.
Someone saying they're calling from your pension company. If they say they're from your pension company, say you will call them back, and then look up the company's contact details online or on your policy documents. NEVER call a number they've given to you. If it's a legitimate call, the caller won't mind.
If you're under 55 and someone calls with an offer to access your pension, don't continue. You can't access your pension before you're 55 unless you're terminally ill. Anyone offering this isn't legitimate.
Someone offering to manage your pension. Similarly, if someone asks you to transfer your pension to their company or put it under their management, do your homework on the company before taking any action. You can check if pension companies or advisers are registered on the FCA Financial Services Register, a public record that shows details of regulated firms, individuals and other bodies.
Tips to protect yourself against scams
Action Fraud says you can do the following to minimise your chances of being tricked:
Be vigilant for scam messages. This includes not clicking on any links or attachments if you receive a suspicious message, and not responding to any unsolicited messages or calls that ask for personal or financial details.
Take care when shopping online. You should always do your research if buying from a company or person you don't know and trust, and possibly ask a friend or family member for advice first. If you do go ahead with an online purchase, you should use a credit card if possible for extra protection (see our Section 75 guide).
Protect your devices from threats. This includes always installing the latest software and app updates to protect your devices from new threats.
Also see MSE Katie's 20+ coronavirus scams to watch out for blog for more of the known coronavirus-related scams out there and tips to protect yourself from fraudsters.
Have you been scammed?
If you've lost money to fraudsters, you should do the following:
Immediately end all communication with them.
Contact your bank to tell them you've been scammed, and cancel any recurring payments.
Report the scam to the police through the Action Fraud website. You can also call it on 0300 123 2040, but be aware it has a reduced phone service at the moment, so waiting times may be longer than usual.
If you want one-on-one help, you can contact Citizens Advice Scams Action by phone or online chat.
For all the latest deals, guides and loopholes simply sign up today – it's spam-free!
Join the MSE Forum discussion