EDF, E.on, Npower and Scottish Power to hike bills for millions by almost £100/yr after energy price cap rise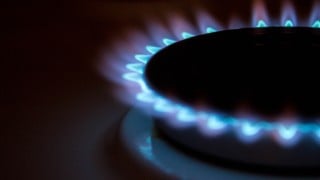 Millions of EDF, Eon, Npower and Scottish Power customers will see energy bills hiked by £96/yr on average from 1 April. All four firms are raising prices by the maximum allowed under the new energy price cap announced earlier in February. But most households can beat the hikes and save £200/yr by switching to a cheaper deal.
From 1 April, energy regulator Ofgem's price cap for credit meter standard variable tariffs (SVTs), based on typical dual-fuel usage, will jump by £96/yr from £1,042/yr to £1,138/yr, due to rising wholesale costs. Meanwhile, the cap on prepayment tariffs will rise by £87/yr from £1,069/yr to £1,156/yr for a typical household.
It's up to energy providers whether to increase prices to the new cap thresholds, but British Gas has already confirmed it will hike bills for those on its SVT by almost £100/yr, and now EDF, E.on, Npower (which is owned by E.on but still sets its own prices), and Scottish Power have acted similarly. We've asked another big energy firm, SSE, if it too plans on increasing prices to the new cap levels and we'll update this story when we know more.
To beat the hikes, check if you can save with a full market comparison via our free Cheap Energy Club. However, E.on, Scottish Power, SSE and Npower haven't yet officially released their new price rates under the revised cap, so if you're on their SVTs and you do an Energy Club comparison, the savings shown will currently be underestimated.
Prices to rise by maximum allowed
Below we round-up who is impacted by these price changes. But remember, the level of the price cap ISN'T the maximum you could pay. The caps simply set a maximum charge on the rates you pay for gas and electricity – use more and you'll pay more, use less and your costs will be lower.
Here's how EDF, E.on, Npower and Scottish Power bills will change for typical dual fuel users:
If you have a credit meter and are on a standard variable tariff, the price will rise on 1 April. Average prices will increase by £96/yr from £1,042/yr to £1,138/yr.


If you're a prepay customer and are on a standard variable tariff, the price will also rise on 1 April. Average bills will increase by £87/yr from £1,069/yr to £1,156/yr.


If you're on a fixed deal, the price WON'T change until your fix is up. However, if your fix ends after 1 April and you don't switch, you'll be moved onto a standard variable tariff, which will have become even more expensive as a result of the price rises.
Scottish Power says 1.5 million customers will be hit by both the credit meter and prepaid meter price hikes. E.on wouldn't tell us how many households are impacted but it has 1.8 million customers on credit meter SVTs, according to Ofgem. We're still waiting for EDF and Npower to confirm customer numbers affected but Ofgem says EDF has 1.3 million credit meter SVT customers, while Npower has around 900,000.
Check NOW if you can switch and save

Standard tariffs are typically the most expensive – and if you've not switched in the past year, it's likely you're on one. If so, it's always worth checking if you can switch and save - and now's a particularly good time to do so with providers hiking prices.
If you're on a standard or default tariff, you're free to switch away at any time. Suppliers can't charge you exit fees if you're on this type of tariff – and savings of over £200/yr are possible once you factor in the price cap rise. Do a full comparison and check if you can save with our Cheap Energy Club.
Struggling to pay your bill? There's lots of additional help available right now
Due to the pandemic, Ofgem has strengthened protections for energy customers, and put in place new rules to help those struggling to pay their bills.
Most importantly, your supply won't be cut off – disconnections of standard credit meters have been completely suspended, while new rules have been put in place to ensure prepayment customers get emergency or additional credit to ensure the lights stay on.
For more info see energy coronavirus help, or check Ofgem's website for what to do if you're having difficulty paying.
For all the latest deals, guides and loopholes simply sign up today – it's spam-free!
MSE Forum
Join the MSE Forum discussion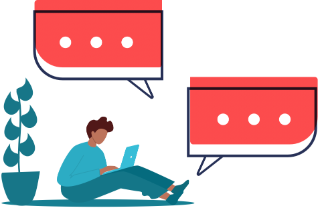 Have your say
This is an open discussion and the comments do not represent the views of MSE. We want everyone to enjoy using our site but spam, bullying and offensive comments will not be tolerated. Posts may be deleted and repeat offenders blocked at our discretion. Please contact fbteam@moneysavingexpert.com if you wish to report any comments.
Update: We are aware that some users may currently be having issues seeing the comments and we're working on it.