Warning: New and renewing O2 customers to be hit with inflation-busting price hikes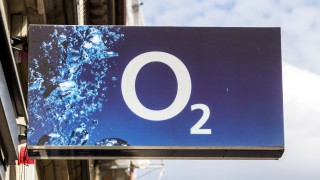 Mobile users who sign up to a pay-monthly or Sim-only contract with O2 from 25 March, including existing customers who renew their contracts after this date, will be hit with price hikes of at least 3.9% from April 2022. It comes as the provider shakes up its terms and conditions.
We outline what's happening below. If you're out of contract, you're likely overpaying anyway so see this as a timely prompt to check - use our Cheap Mobile Finder tool to find the best deal.

'Airtime' prices will rise by at least 3.9% a year for new and renewing customers
This price change applies to the airtime element only of all pay-monthly and Sim-only contracts, including for mobiles, tablets and smart watches. (The airtime element is what you pay for calls, data and texts rather than the handset - so for example, if you pay £40/mth, with £25/mth for airtime and £15/mth to pay off the phone, then only the £25/mth element will be hiked.) Pay-as-you-go customers are not impacted
Here's what's happening:
Taking out a deal or upgrading from 25 March 2021 onwards? Prices will rise by 3.9% + inflation from April 2022. Under the new terms, O2 has written into contracts that it can increase the price of airtime each year, by 3.9% plus the retail prices index (RPI) measure of the rate of inflation in January (this is usually announced in February). The first increase will take effect from April 2022.


Last took out a deal or upgraded before 25 March 2021? Prices will rise by inflation only in April 2021, and every April after - unless you renew. These customers' prices will rise by January's RPI inflation - so the increase for this April is 1.4%. Prices will continue to rise each April using this formula unless you upgrade or take out a new contract after 25 March 2021, in which case you'll be moved onto the new system above.
Therefore if you last took out your O2 deal before 25 March 2021 but renew in the next few days you'll effectively escape a price rise this year. Don't assume renewing now is the best option though, especially given you'll be locked into an above-inflationary hike next year. Instead look at the overall price of the deal, factoring in planned price rises.
Still in contract? You CAN'T cancel penalty-free as a result of the hikes
Neither group of customers can cancel penalty-free unless they're out of contract, as these increases are written into contracts.
If you're out of your contract's minimum term, you are likely to be paying over the odds anyway and can leave free of charge at any point by giving 30 days' notice. Benchmark prices elsewhere and switch if you can find a cheaper deal.
Use our Cheap Mobile Finder tool to find the best deal for you or you could haggle with O2 to see if it'll match or beat a deal you've found elsewhere. See our Haggling with Service Providers guide for some top tips on what to do.
Weigh up the pros and cons before renewing
On the plus side, having next year's price rise written into the contract means you can plan ahead. The downside is you're committed to the price rise as you've agreed to it in advance.
While being asked to pay more is always frustrating, most telecoms firms regularly hike prices – so this news doesn't mean you should rule out renewing or signing a new contract with O2, although it's important to factor it in to your decision. BT and EE and Three and Vodafone have already announced similar inflation-busting increases for new customers.
We also don't know for sure how much O2's prices will rise by as it's dependant on inflation, so it's impossible to predict how prices may change. The important thing is to check that you're getting a good deal now – and if you've found one with O2, don't be put off by this. A good price now is still a good price, even if it'll go up in April 2022.
For all the latest deals, guides and loopholes simply sign up today – it's spam-free!
Join the MSE Forum discussion