MSE pressure forces broker Tembo to remove ads encouraging people to pay off student loans by remortgaging
Mortgage broker Tembo has taken down misleading online adverts encouraging people to remortgage to repay their student loans after pressure from MoneySavingExpert.com (MSE). Two pages on the firm's website have also been removed after we told Tembo we'd report it to the financial regulator as the advice could have left many worse off.
Tembo had used the news of a potential student loan interest rate rise to up to 12% to encourage students to consider remortgaging either their own, or their parents' home, to free up cash to repay their student loan. It said the mortgage interest rate would be less than the interest rate on student loans - something it advertised on Facebook, Google and Instagram, as well as on its own site (see below for examples).
After MSE warned Tembo that the ads were dangerous and potentially misleading - namely because most current students are unlikely to ever repay their student loans in full, and because it would effectively replace a student loan with a more risky commercial loan (see below for a full list of our concerns) - it told us it'd made a "serious error" publishing the adverts without disclaimers.
The Financial Conduct Authority, which regulates Tembo, wouldn't comment on this specific case but told MSE that financial adverts must be clear, fair and not misleading, with any relevant risks pointed out.

However, Tembo still stands by the concept of higher earners remortgaging to repay student loans, and said it's considering launching a product focusing on this in future.
See our Students section for guides and tools to help you save money while studying, as well as our Student Loans guide for the truth about fees, loans and grants.
What Tembo's adverts said
These are examples of Tembo's Facebook and Instagram adverts, which have now been pulled:
And here's an example of the wording on Tembo's website, which has also now been removed:
Why MSE raised concerns with Tembo
We feel the key problems with Tembo's adverts are as follows:
Many students will never repay their loans before they're wiped. Under the current system, only one in four full-time undergrad entrants in the academic year 2020/21 are expected to repay their loans in full. Under the Government's student loan reforms, due to come in from September 2023, this rises to just over one in two (52% of) students who start full-time undergrad degrees in the 2023/24 academic year. So you could end up paying more to remortgage than you would have done on the loan itself in the long run.


Student loan interest rates have no impact on how much you repay each month. Student loans are repaid as a percentage of your gross salary above a certain threshold, which varies depending on which plan you're on. If you're not earning, or earning less than the threshold for your loan, you don't pay anything back. Yet, even if you are making repayments, the amount you repay doesn't vary each month based on the interest rate.


Student loan interest rates have yet to be officially confirmed from September 2022 - and not everyone will pay up to 12%. While student loan interest rates are usually based on March's Retail Prices Index measure of inflation, the Government is yet to officially confirm this for September 2022. Plus, the potential 12% interest rate is for those on English and Welsh undergrad loans who started uni in/after 2012 and those with English and Welsh postgrad loans. Students with other loans typically pay lower interest rates.


Student loans are not commercial loans. This means they're not recorded on your credit file. So while any monthly repayments will be taken into account on mortgage applications as part of affordability checks, the loans themselves will not impact your credit score. In addition, unlike mortgages, student loans are not secured against your home, meaning your house can't be repossessed if you fall behind with repayments.


Mortgage interest rates can also rise. Tembo's adverts say that interest on mortgages can be below 2% (there are no longer any sub-2% fixed rate mortgages at the time of writing) compared to potentially up to 12% on student loans. But unless you've locked in for a fixed amount of time, the interest rate on mortgages typically rises in line with base rate - which has recently jumped four consecutive times from 0.1% in December 2021 to 1% now.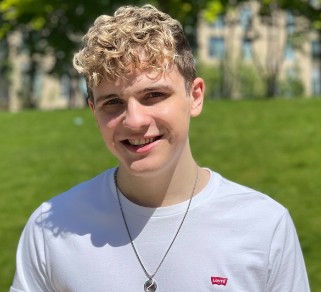 We were first alerted to Tembo's adverts by Nate Higgins, a 25-year-old software engineer and local councillor from East London. Nate dropped out of university in his second year but is still repaying his loan.

Nate told us: "Tembo is taking advantage of our fear and frustration of student loan interest rates by suggesting we put our family's homes at risk. This is disgusting. And that's before you recognise how that makes people like me feel, whose either don't have parents in their lives, or whose parents don't own their homes."


In related news, university admissions service UCAS agreed in 2020 to "pause" sending out emails with ads from a private loan company charging up to 21% interest following MSE intervention.
What Tembo says
Richard Dana, chief executive of Tembo said: "In direct response to inbound enquiries and feedback from Tembo customers on potential increases to student loan interest rates, we launched a short test for a student finance proposition in the second half of April.
"As part of this short test we omitted some risk and disclaimer notices in our marketing. This was a serious error for which we are truly sorry and we have now put additional processes in place to ensure that this will not happen again."
For all the latest deals, guides and loopholes simply sign up today – it's spam-free!
Join the MSE Forum discussion