Barclays to shut 14 more branches in yet another round of closures – here's the full list, plus alternatives
Barclays has announced a fresh round of bank branch closures, with 14 more locations set to shut in the summer – in addition to the 55 it had already announced would close this year. The latest closures now mean Barclays will close at least 69 branches by the end of 2023. Below we list the branches disappearing and what the alternatives are if you still want face-to-face banking.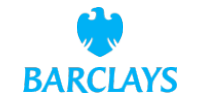 Alternative ways to bank face-to-face with Barclays
Here are some alternative ways to access face-to-face Barclays banking services if your local branch is closing:
Book an appointment on the Barclays van or at a 'pop-up' bank
Barclays runs an educational and support van that enables Barclays and Barclaycard customers in England and Wales to access certain advice and help in their local area at specific times and dates each month. You can check if a nearby town is covered on Barclays' website.
Under the 'Barclays van' service customers can get advice on:
Buying a new home.
Online banking.
Saving for the future.
Setting up a business.
You can access similar support at one of Barclays' 200 pop-up banking sites, located in spaces such as community centres, libraries and business hubs – find your nearest on the Barclays website.
The bank has announced it will open a further 70 pop-ups in the first half of 2023, plus 10 new 'banking pods' – these will be purpose-built, semi-permanent structures in sites such as shopping centres and retail parks.
However, the Barclays van service and pop-up locations (including the upcoming pods) don't have cash or counter services, so you won't be able to manage your money there. If you need access to these services, you can use a Post Office branch.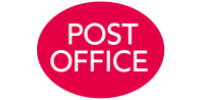 You can access some Barclays services via the Post Office
Barclays customers can access certain services from any of the Post Office's 11,400 branches. Use the Post Office's branch finder tool to locate your nearest. Services available include the following:
Cash/cheque deposits.
Check your balance.
Withdraw money.
See if there's a 'banking hub' in your area – more should open this year
As bank branches continue to disappear from the high street, another alternative being rolled out is shared 'banking hubs'.
These operate in a similar way to bank branches, but their facilities are shared, with banks providing staff on rotation so that trained specialists from different banks are available on different days.
Four hubs are now open at the following locations:
Brixham, Devon – 62 Fore Street, TQ5 8EF
Cambuslang, Lanarkshire – 158 Main Street, G72 7EL
Cottingham, East Yorkshire – 121 Hallgate, HU16 4DA
Rochford, Essex – 38-40 West Street, SS4 1AJ
There are plans for more than 30 other hubs across the UK – for more on how they work, see our Banking hubs MSE News story.
If you need branch access and don't have alternative services nearby, consider switching
If you no longer want to stay with Barclays, you might want to consider switching to a bank that does have a local branch nearby – although bear in mind there's no guarantee that too won't close.
Banks currently offering cash switching incentives include:
NatWest / RBS - get £200 for switching. To get the free cash, you can't have had a switch bonus from these banks since October 2017. You'll also need to complete a full switch, pay in £1,250+ and use the app within 60 days of opening the new account.


First Direct - get £175 for switching. Newbies who switch to First Direct can get a free £175. Plus, it's well-rated for service and offers a linked regular saver paying 7% interest. To get the free cash, you can't have ever had any account with First Direct, or have opened a current account with sister bank HSBC since January 2019.

First Direct doesn't have any branches of its own, but First Direct customers can use HSBC branches to pay in cheques, as well as deposit and withdraw cash. So it could be an option if you have an HSBC branch nearby – though bear in mind HSBC is also closing lots of branches.
Halifax - get get a free £175, plus each month you can choose between £5 cash, a Vue cinema ticket, two Rakuten TV movie rentals, or three digital magazines (such as Men's Health, Cosmopolitan). You must choose in advance and your choice is fixed for a year.
To get the reward, each month you must: pay in £1,500+, stay in credit, and EITHER spend £500+ using the debit card OR keep £5,000+ in the account at all times.
See our Best bank accounts guide for more options including the best bank accounts for savings interest and longer-term rewards.
Some may want to consider setting up online banking
Of course, if you want to switch to banking online or via an app, Barclays has a step-by-step guide on how to set up online and app banking.
Full list of the latest branch closures by Barclays
The 14 newly-announced closures are highlighted in blue below.
Town
Branch address
Closure date

Amersham

4 Sycamore Road HP6 5DT

01/03/2023

Bargoed

1 Hanbury Road CF81 8XA

14/04/2023

Barnoldswick

5 Church Street BB18 5UR

14/04/2023

Beckenham

3 Beckenham Road BR3 4ES

14/06/2023

Bedale

18a North End DL8 1AD

26/04/2023

Birmingham

161 High Street, Kings Heath B14 7LA

10/03/2023

Bishop Auckland

55 Front Street, Stanhope DL13 2TU

21/04/2023

Bridgwater

16 High Street TA6 3DX

26/04/2023

Bridlington

6 Manor Street YO15 2RU

06/03/2023

Bootle

337/339 Stanley Road L20 3EB

30/06/2023

Cambridge

28 Chesterton Road CB4 3AZ

28/06/2023

Caterham

10 The Square

R3 6XH

23/06/2023

Chippenham

66 Market Place SN15 3JA

23/06/2023

Chislehurst

7 High Street BR7 5AB

04/05/2023

Colchester

10 Yorick Road, West Mersea CO5 8HX

13/06/2023

Dagenham

227/231 Heathway RM9 5AN

03/03/2023

Ebbw Vale

10 Bethcar Street NP23 6HQ

09/06/2023

Ellesmere Port

100 Whitby Road CH65 0AD

02/03/2023

Flitwick

3 Station Road MK45 1JS

14/04/2023

Folkestone

65/67 Sandgate Road CT20 1RY

23/06/2023

Gosport

43/44 High Street PO12 1DN

26/04/2023

Guiseley

45 Oxford Road LS20 8AE

12/04/2023

Heywood

2 Church Street OL10 1LN

28/04/2023

Holmes Chapel

1 The Square Crewe CW4 7AF

27/06/2023

Holmfirth

13-15 Victoria Street HD9 2DW

23/06/2023

Honiton

106 High Street EX14 1JW

23/06/2023

Hunstanton

42 High Street PE36 5AQ

12/04/2023

Keswick

Market Square CA12 5BE

21/04/2023

Kirkintilloch

21 Cowgate G66 1HW

09/06/2023

Knowle

1 Station Road B93 0HW

16/06/2023

Leeds

390 Harrogate Road LS17 6PY

21/04/2023

Leyburn

Market Place DL8 5BQ

05/05/2023

Liskeard

The Parade PL14 6AR

02/03/2023

Llandeilo

46 Rhosmaen Street SA19 6HF

23/06/2023

London

260 Walworth Road SE17 1JF

13/04/2023

London

104/108 Tower Bridge Road SE1 3NG

19/04/2023

London

304 Green Street E7 8LG

20/04/2023

London

19 Fleet Street EC4Y 1AA

03/05/2023

London

137 Brompton Road, Knightsbridge SW3 1QF

07/07/2023

London

35 Notting Hill Gate W11 3JR

16/06/2023

Loughton

207 High Road IG10 1AZ

22/06/2023

Lymington

21 High Street SO41 9YJ

15/06/2023

Macclesfield

10 Market Place SK10 1HA

14/04/2023

Manningtree

4 High Street CO11 1AF

07/06/2023

Merthyr Tydfil

47 High Street CF47 8DL

14/06/2023

Mildenhall

29 High Street IP28 7EA

14/06/2023

Milton Keynes

8/10 High Street, Woburn Sands MK17 8RN

18/04/2023

Mold

38 / 42 High Street CH7 1BB

30/06/2023

Newmarket

58 High Street CB8 8NH

09/06/2023

Oakham

10 High Street LE15 6AN

28/04/2023

Oundle

2 New Street PE8 4EB

05/05/2023

Radlett

221 Watling Street WD7 7AJ

05/05/2023

Ringwood

6/8 High Street BH24 1BZ

08/06/2023

Saltburn-by-the-Sea

12 Station Street TS12 1AB

30/06/2023

Shenfield

93-95 Hutton Road CM15 8JE

19/04/2023

Sittingbourne

85 High Street ME10 4AW

08/03/2023

Sleaford

21 Market Place NG34 7SS

08/03/2023

St Helens

19 Church Street WA10 1BG

04/05/2023

Stamford

46/49 Broad Street PE9 1PZ

28/04/2023

Swansea

16 Newton Road, Mumbles SA3 4AU

07/03/2023

Talbot Green

3 Ely Valley Road CF72 8AL

05/05/2023

Tiverton

24 Fore Street EX16 6LE

28/06/2023

Torquay

39/40 Fleet Street TQ2 5DL

08/03/2023

Wallington

112 Woodcote Road SM6 0LY

28/06/2023

Warley

70 Birmingham Road, Rowley Regis B65 9BA

21/04/2023

Watton

56 High Street IP25 6AF

03/05/2023

West Bridgford

1 Tudor Square NG2 6BT

15/06/2023

Weymouth

2B St Mary Street DT4 8PB

03/03/2023

Wymondham

45 Market Street NR18 0AL

28/04/2023
For all the latest deals, guides and loopholes simply sign up today – it's spam-free!
Join the MSE Forum discussion
Have your say...