16 free (or very cheap) ways to sprinkle some Christmas magic
Many are feeling the pressure to spend in the run-up to Christmas - and this is especially true for those with kids. So we wanted to come up with some ways to sprinkle a little Christmas magic for free (or very cheaply).
Chances are your best childhood Christmas memories aren't about beautifully co-ordinated baubles or finest-range turkeys. For many, it's the build-up that's the most fun – traditions that involve creating memories with loved ones.
Your love and time really are the best gifts you can give. This could mean driving round after dark to admire Christmas lights or snuggling up with The Muppet Christmas Carol.
So, to inspire, here's a sackful of simple gestures and experiences to put smiles on kids' faces (and grown-ups' too):

Drive past twinkly streets after dark. Most areas have a street where Christmas-lovers go all out, festooning their houses with bright lights and glowing reindeers. So hop in the car and drive round admiring the displays. It's worth searching local papers and Facebook groups for tips on the most festive areas.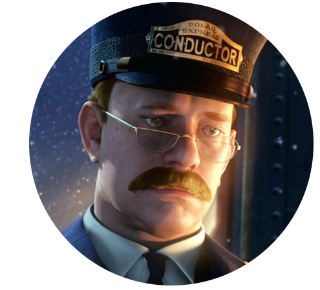 Snuggle up with The Polar Express and a hot chocolate. For instant cheer, grab a blanket, switch on the fairy lights and snuggle up with a Christmassy movie. The cheesier the better. Add a little luxury with hot chocolate topped with whipped cream or marshmallows.

If you're looking for inspiration, MoneySavers' most adored movies were Christmas Carol, Elf, Home Alone and It's A Wonderful Life. See our What's Your Favourite Christmas Film? poll for full results.

Read 'Twas The Night before Christmas. A lovely Christmas Eve ritual is cosying up with this lovely yuletide poem. Originally titled 'A Visit From Saint Nicholas', it's free on Kindle or you can print it off at Carols.org. (We also love the Jolly Christmas Postman!)
Leave some clues to make it look like Father Christmas has been. Santa's such a pro at plopping down the chimney, he rarely leaves evidence that he's paid a visit. So consider leaving a few clues yourself. After little ones have gone to bed, creep past their bedroom door and jingle some bells.

A classic is leaving a huge boot-print in flour or soil. You can also add some morning mystery by hiding a sleigh bell and half-munched carrot in the garden to be 'discovered'. And as Father Christmas probably wanted to put his feet up for five minutes, leave something heavy on the sofa overnight to make a dent "where he plonked his big bottom".
Build a Gingerbread house. Kids will delight in building a Hansel and Gretel-style gingerbread house together, then covering it in marshmallows and dolly mixtures. You can do it from scratch by following a recipe online, or Sainsbury's has a kit for £3. Alternatively, just grab some cheap digestives and icing sugar, then do your own thing.
Give back with a 'reverse Advent calendar'. Why not help restock food banks by making a 'reverse Advent calendar'? The idea is that instead of opening a door, each day your child helps you put food aside in a box to be given away to those in need. Once finished, take your donations along to a foodbank.

Call your local one to check which goods are most needed. The Trussell Trust is one of the biggest foodbank charities in the UK, running two-thirds of foodbanks – check if it operates near you. See the #FoodBankAdvent campaign for more info.

Spot Santa's sleigh whizz through the stars – thanks to Nasa. To younger eyes, Nasa's International Space Station can look a lot like Father Christmas as it streaks across the night sky. See when it's likely to be passing overhead (clouds permitting)…

There's also a nifty free site for your little ones to watch Santa's progress on Christmas Eve. Log on to NoradSanta.org.

In the meantime, check out ReindeerCam, an official live feed of Santa's reindeers as they prepare for the big day.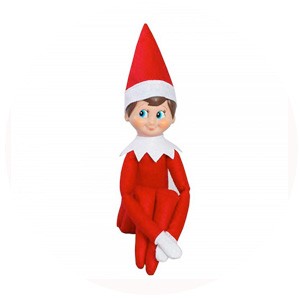 Start a fun Christmas tradition with 'elf on the shelf'. The 'elf on the shelf' is a tradition where you put an elf on, well, the shelf... to report back to Santa on kids' behaviour. The idea is every night you construct scenarios for the children to discover in the morning. One night the elf might play Twister with other toys, the next she might write her name on the sink in toothpaste.

You can pick up elves cheaply at pound shops or on eBay, and Pinterest is awash with ideas for different scenarios. A big warning: the downside is you'll be leaping out of bed at midnight remembering that you haven't hidden it yet.
Bust boredom by making your own Christmas decs and cookies. There's no need to spend a fortune on transforming your place into a John Lewis ad.

String up popcorn or make paper chains in jolly colours (pound shops often sell kits to make it a little easier). Alternatively, cut out snowflakes, create tree toppers out of loo roll tubes or cut up old Christmas cards to make 'baubles'. It all adds character, and Pinterest is choc-a-block with crafty ideas.

Then on Christmas Eve, why not bake some Christmas cookies for Santa?
Wrap up for a winter forest walk. Make it a Christmas tradition to don your gloves and scarves, and head off for a winter walk in the woods. Pick up handfuls of fir cones to paint, then deck the house out with.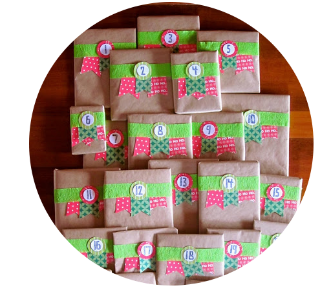 Create a book Advent calendar. OK, this one's not free, but can be done cheaply. Instead of the traditional chocolate, wrap 24 books to be read each evening of Advent. While we're a little late to do the full 24, there's still time to do the 12 days of Christmas if you prefer.

The Book People has some great cheap collections that are perfect for this, for example, 10 Cosy Christmas Books for £10 (delivery is £2.95). Otherwise, library sales and charity shops are a good bet.
Carols and Christingles. Get into the Christmas spirit by attending a traditional candlelit carol concert. Churches often have special services such as Christingles, where all the kids are given Christingle oranges with candles in them, and the lights are dimmed.

Even if you're not a practising Christian, many people enjoy taking in the atmosphere. Westminster Abbey, for example, has free carol concerts (you need to book in advance for some, at others you can just turn up).
Mark the passage of time with a special book or video. How about getting a hardback notebook that you write in each year? Each family member writes what they want and if they've been good, their highlights for that year and their hopes and plans for the one ahead. It's fun to see how things have changed (or haven't).

Another option is to film the kids coming down the stairs or into the living room each year, then saving the videos so you can see how they've grown. When they're older, you can edit it into one big video.
Head to school bazaars for cheap Christmas entertainment. There's no need to head to a posh department store to sit on Santa's knee. Schools' Christmas bazaars usually feature a Father Christmas grotto for a few quid.

Alternatively, check out local garden centres, often decked out in festive decorations and free to visit. Local children's centres run free events too – you'll often find these listed on Facebook's events section.
Buy one special decoration each year. Rather than grabbing heaps of tree ornaments, keep costs down by getting each child to pick out (or make) one special decoration each year. You could select an ornament linked to something that made the year special, such as starting school or learning to ride a bike.
Give to a Christmas present appeal. To help little ones find their Christmas spirit and understand its true meaning, get them to choose a gift for a child who might not normally receive a present.

Most of the official schemes have already closed this year. (You needed to drop off presents to the Salvation Army and, in London, to the Met Christmas Appeal by Friday 7 December.) But it's something to bear in mind for next year and there may be local appeals near you.

See our How to do good at Christmas guide for more inspiration.
Of course, the best traditions are those that are special to your family. Maybe your Santa likes to munch sausage rolls on Christmas Eve or a Christmas fairy leaves random trails of glitter? We'd love to hear what YOU to do to spread the joy. Please post your traditions in the comments below.

So far top suggestions have included gifting busy parents two hours of housework and leaving out satsumas in egg cups to be eaten overnight by cheeky elves.
Join the MSE Forum Discussion
Have your say
This is an open discussion but the comments do not represent the views of MSE. We want everyone to enjoy using our site but spam, bullying and offensive comments will not be tolerated. Posts may be deleted and repeat offenders blocked at our discretion. Please contact fbteam@moneysavingexpert.com if you wish to report any comments.