Does size matter? Discount supermarket Aldi thinks so. It's offering a pack of two foot-long sausages for £1.89 in all stores from Thu 2 Nov.
Aldi says the supersized sausages are made from 100% British meat and will be one of its weekly 'special buy' promotions, meaning once they're gone, they're gone – so you'll have to go quick if you can stomach this one (find your nearest store).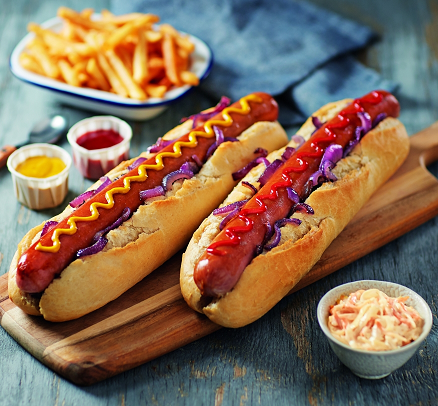 Is bigger better? Or is it just a silly sausage?
Aldi's been boasting about its impressive length, so I've taken a closer look to see if the sausages are actually good value, or worth nothing more than a few giggles when you whip it out the packet.
The two-pack of foot-long sausages weigh in at 400g, so £1.89 costs the equivalent of £4.72 per kg.
Although Aldi and other supermarkets stock sausages that work out cheaper per kg than these, some that weigh about the same are sold at a very similar price – so they seem to offer fair value for money, though I suspect that isn't the reason people will be drawn towards buying them.
Size-wise, we couldn't find another sausage at any of the major supermarkets that matched up to Aldi's, so if it's the meaty 12 inches that's got you excited, I reckon at less than two quid this should keep you satisfied – though remember, it won't fit in your average bun, so you might need to pick up a baguette at the same time.