Nothing beats the feeling of a new pair of shoes, but how quickly this can turn into heartache if they get scuffed the first time you wear them. So why not save yourself the misery (and some dosh) with a pair that isn't quite immaculate in the first place?
Recent Blogs
19 June 2018

Supermarkets try all sorts of tactics to make us spend more, and a trick of the eye means you could be missing out on the best value items every time you go shopping. It's all about where products are positioned on the shelves, with stores tending to place more expensive items at average eye-level, hoping we'll grab...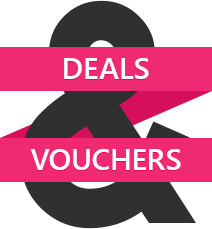 Visit our Deals & Vouchers section to ensure you don't miss out on the best deals.
Read more
»