Chocolate is out the window as 2017 is seeing a quirky advent calendar craze – everything from wine to cheese, to Baileys and crisps.
We've had a peek behind the windows of five advent calendars that caught our eye (and the attention of social media) to see if any are decent value or just an over-priced novelty…
Kellogg's advent calendar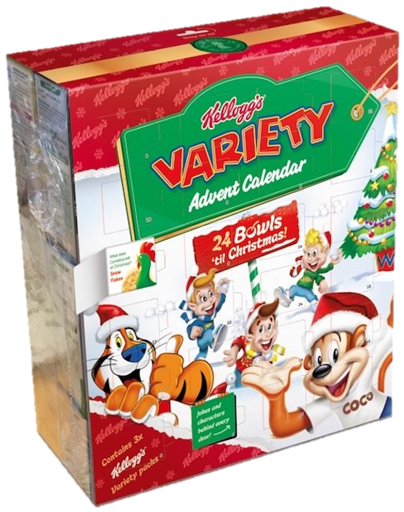 How much? £4
Where? Tesco*, in store (find your nearest*).
What's in it? Three Kellogg's Variety eight-packs, giving a total of 24 single-serving cereal boxes including Coco Pops (30g), Frosties (25g), Rice Krispies Multi-Grain Shapes (23g), Rice Krispies (20g) and Corn Flakes (17g).
Value? Three eight-pack Kellogg's Variety boxes in this calendar works out at £1.33 per pack (norm £2.05 bought individually at Tesco*). The cheapest we've found one pack is £2 at Asda* and Iceland*.
Verdict? If you usually get these Variety packs anyway, then it's actually cheaper to get them with the calendar, than buying them separately.
Pringles advent calendar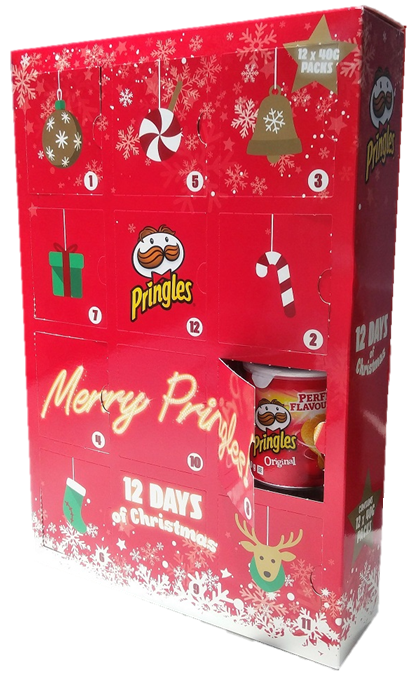 How much? £7.99
Where? B&M (limited stock – find your nearest).
What's in it? 12 mini 40g cans of Pringles incl original, salt & vinegar, sour cream & onion, and Texas BBQ sauce flavour.
Value? At £7.99, the 12 40g Pringles cans work out at 67p each. We've seen them cheaper bought separately at other discount stores – 49p at Poundstretcher, and two for £1 at Poundland – but the mini cans are more expensive at the big supermarkets, 80p at Tesco* and 85p at Sainsbury's*.
Verdict? It can actually be cheaper getting this calendar than buying the mini cans at the big supermarkets.
Cheese advent calendar
How much? £8
Where? Asda*, in store from Thu 9 Nov (find your nearest*).
What's in it? 24 mini 20g cheeses including Red Leicester, Wensleydale and cranberries, mature Cheddar, Jarlsberg, and Applewood from Ilchester cheese makers in Somerset.
Value? It's 33p for each mini cheese in the advent calendar. As they're 20g, that's 480g of cheese in total – equal to £16.67 per kg. When we looked, packs of mini cheeses, including four of the cheeses in the calendar, were £13ish-£15ish per kg in supermarkets.
Verdict? If buying mini cheese varieties, it's more costly to buy it in advent calendar form.
Baileys advent calendar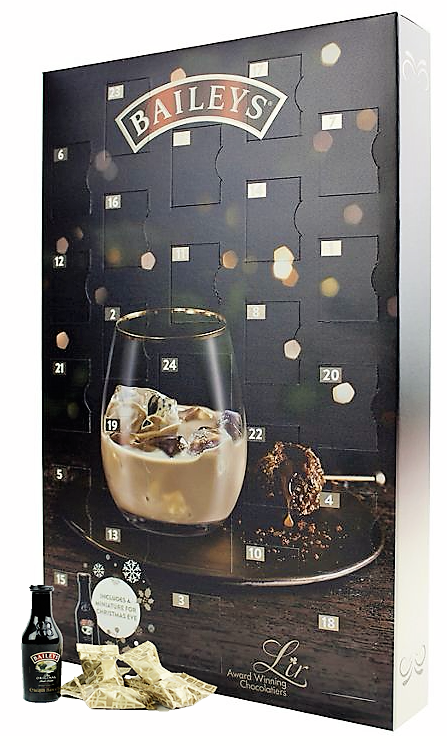 How much? £13
Where? Debenhams*, online only (currently out of stock).
What's in it? One 50ml mini bottle of Baileys Original Irish Cream and 23 Baileys mini truffles.
Value? We've spotted 50ml bottles of Baileys Original Irish Cream for £1.50ish, so if we deduct that from the overall £13 cost of the calendar, that essentially makes the 23 truffles 50p each. You can currently get a 102g bag of Baileys mini truffles for £2 at Asda*, which contains 17 truffles per bag – making each truffle 12p.
Verdict? You'll be paying a premium with the advent calendar, over buying a mini Baileys bottle and truffles separately. Please be Drinkaware.
Wine advent calendar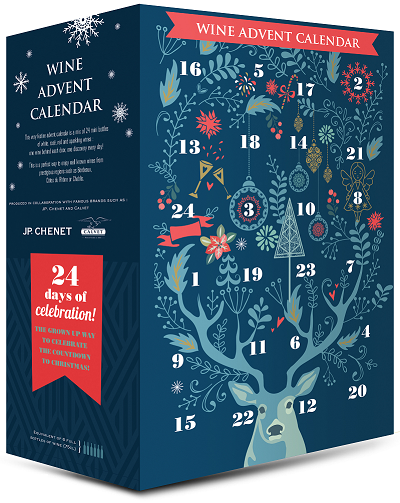 How much? £49.99
Where? Aldi, online and in stores (find your nearest).
What's in it? 20 mini 18.7cl and four 20cl bottles of wine, incl a mix of white, red, rosé and sparkling wine from brands such as JP Chenet and Calvet.
Value? The 24 mini bottles are the equivalent of six standard 75cl bottles, so this works out at £8ish per standard-sized bottle. When we looked, we could only find 13 of the 24 bottles in the exact same size as they are in the advent calendar. If bought separately, they average out at £2.14 per bottle. In the calendar, each bottle works out at £2.08.
Verdict? If buying mini wine bottles, you'll make a slight saving with this calendar versus buying them separately. Please be Drinkaware.
Of course, while they're sometimes not the best value way to give yourself a small daily treat of your favourite tipple, cheese or crisp – advent calendars like these are meant to be a bit of festive fun – so if that's why you're buying it for yourself or as a gift, and you're happy with the overall price, you may not be too fussed about the value you're getting behind each window.
What do you think of these advent calendars? Do you know someone who'd like one? Have you seen any others? Let us know in the comments below on Twitter.