12 FREE ways to learn something new at home
Including languages, piano, Open University courses & more
With the majority of the UK back in lockdown again, we're spending most of our time at home. We've heard from MoneySavers looking to use this time as an opportunity to develop new skills or broaden their knowledge – so we've rounded-up some free ways to learn something new at home.
There are tons of free online and app-based resources that can help you learn and develop new skills in a fun way, from free courses, to tutorials and quizzes. Of course, we can't cover everything, so we've picked some favourites below including:
If you're looking for free educational programmes for kids, the BBC is putting free lessons on TV during lockdown. See more info in our Life in Lockdown guide.
Whether you want to learn a whole new language or just see how much you can remember from your French test at school, here are some suggestions for how you can pick up a second (or third, fourth) language for free.
A favourite with MoneySavers is Duolingo (also available as an app for Android / iOS / Windows). You can learn 30+ languages such as Spanish, French, German, Italian, Japanese and Greek. For Game of Thrones fans, there's even High Valyrian, and Trekkies can brush up on their Klingon.

Each bite-size lesson has a mix of learning methods, and you can generally complete a lesson in under 10 minutes. You can also 'compete' with fellow users or friends which helps motivate you to carry on.
There is a paid-for version of the app which gives a few added features, but it's not necessary and you can do an entire course for free.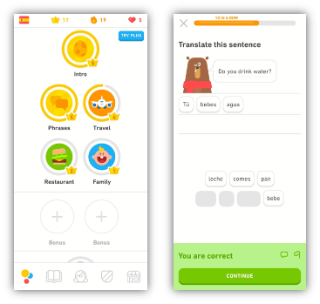 If you want to expand your Spanish vocabulary beyond tapas, sangria and churros, MSE Rebecca found the free Coffee Break Spanish podcast helpful: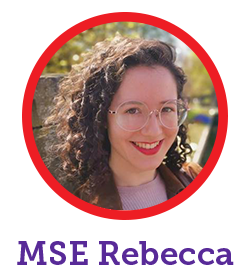 It's a free tutorial podcast for Spanish learners and it makes you repeat phrases out loud etc.
I also used to teach English to a Spanish friend, and in return she helped me improve my Spanish, so that was essentially Spanish lessons for me for free.
Another popular tool is Busuu (also free on the App Store and Google Play). You can learn one of 12 languages for free such as French, German, Chinese, Turkish, and Arabic. Similar to Duolingo, it offers bite-sized lessons that you can fit in when you have a few spare minutes.

Adults can gain industry-recognised certificates and qualifications for free online, from resources such as Open University 'Open Learn', for example.
MSE's Academy of Money
Open Learn hosts 'MSE's Academy of Money' – written by The Open University, with support and guidance from MSE, the course is made up of six two-hour sessions of study covering all the key aspects of personal finance, including spending, borrowing, mortgages, saving, investing and retirement.
The course is totally flexible – students can study at their own pace, perhaps even choosing to complete just one topic to brush up. It is available to anyone wanting to improve their knowledge of personal finance for their own interest and financial capability, or for those who work in the consumer help industries, it can provide some academic grounding to support their work.
More Open University courses
Open Learn has almost 1,000 totally free online courses. Former MSE Luke T found it useful for expanding his personal finance knowledge:
MoneySaver Beverley let us know that after reading this guide, she's started a meteorology course on watching the weather...
Thank you!!! I'm currently doing a free Open University course on the weather! Really enjoying it and can do it at my own pace! x
We've written before about FutureLearn, which has free online short courses covering a range of modern and classic subjects from social media to history. MoneySaver Della reckons there's a course for everyone: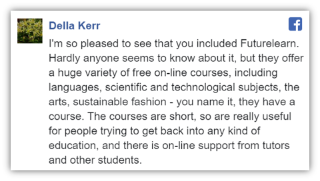 There are a few sites that offer free online coding courses, including Codecademy and General Assembly. Both have an option to upgrade to a 'pro' version that costs money, but you can learn the basics for free.
MSE Laura decided to use General Assembly's Dash free online course, which teaches the basics of HTML, CSS and Javascript. She found the online course really engaging and easy to follow, and there's even a Facebook Community where you can get help from others if you get stuck.
Have you been wanting to learn to play an instrument? Well now sounds like a good time.
If you fancy giving guitar playing a go, then while paid-for lessons may be important if you're wanting to go through the grades, or want to reach proficiency quickly – and you may be able to get these lessons online such as over Skype – there are also many ways you can learn at your own pace for free.
It's something Former MSE Ant has been doing for years, using sites such as Ultimate Guitar and JustinGuitar.com to learn new chords, then find songs he can play:
I've taught myself to a decent enough standard to strum and sing along to the songs I want to play using Ultimate Guitar (there's a 'premium' service you can pay for, but most of the site is free). I use it almost every day to search for chords to whatever I feel like tackling next – recently it's included The Beatles, Arctic Monkeys and Billie Eilish songs. All the content's uploaded by other users, so not everything's perfectly notated, but the user ratings system helps you find the most accurate versions.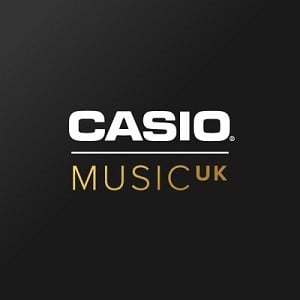 If you'd like to learn to play the piano, musical instrument producer Casio Music UK offered 12 weeks of totally free virtual piano and keyboard lessons online via its Facebook page throughout the lockdown period. The videos are available to watch back at any time.
The lessons are about 30-minutes long and are aimed at new learners and people of all ages. You can catch up on some of the previous lessons using the links below:
🎹 Lesson one 🎹 Lesson two 🎹 Lesson three
Of course, there are many other instruments that you can learn, and from a quick search I found there were loads of free tools out there to help. If you're after sheet music, you can download it for free from sites such as 8notes.com, free-scores.com and more.
Video hosting site YouTube and social media platform Instagram are great free resources for hair, make-up and other beauty tutorials.
You can easily search for, then subscribe to or follow, any hair/beauty influencers that grab your attention, and the more you follow the more recommendations you'll receive for other channels/accounts sharing similar content – so you can constantly learn new techniques or find inspiration for new styles.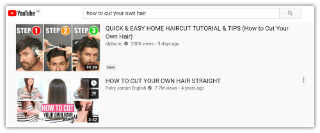 MSE Laura B has used YouTube to teach herself how to do 'fishtail' plaits and apply eyeshadow without looking like she's got a black eye.
You might think it brave (we certainly do!) but MSE Rhiannon has even used YouTube to save money on eyebrow threading: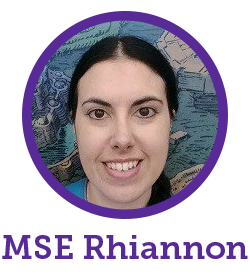 I had a look for tutorials on YouTube and was shocked at how easy it was to learn eyebrow threading – the same with cutting my own hair.
So now, I'm saving £10 every time I thread my brows and about £50 every time I cut my own hair. And if I mess up? It grows back, no problem!
Whether we're in a lockdown or not, the tips in this video will still apply, meaning you can always self-pamper at home for free.
Ever thought of cutting your own hair? For tips, including dos and don'ts from the MSE team and other MoneySavers, see the popular DIY haircut tips guide we published during the first national lockdown.
Do you want to draw a snowman? Well, Disney animators will show you how to create Olaf, Elsa and other Frozen favourites as well as 40 more Disney characters from famous animations such as The Lion King, Toy Story, and Snow White, and of course Mickey, Goofy, Donald and the gang.
Check out the official Disney Parks YouTube Channel to watch the video tutorials with Disney animators – they range from five to 30 minutes. It could be fun to try with family or friends and compare each other's drawings.
Scope out space and constellations with the Star Walk app
Space is astronomical in every sense of the word, and if you ever look up at the night sky and wonder, 'Is that a star? A planet? A plane?' then this is an app your can learn from.
The original Star Walk app is free on iOS, while its second version, Star Walk 2, is free on Android only. Just point your phone at the sky and you'll get a real-time map of stars and constellations.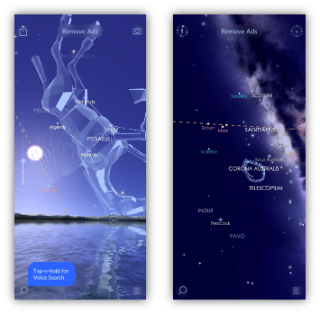 As well as stargazing, you can learn a lot about the solar system, comets, asteroids, spacecraft and nebulas, and identify their position on the map of the sky.
If you're looking to expand your general knowledge or impress others, Former MSE Ant reckons trivia website Sporcle, which has a plethora of quizzes, should help:
Sporcle's a great a way to procrastinate and test your quiz knowledge – I've spent many hours on there and absorbed all sorts of stuff I'd probably never have learnt otherwise.
You can even create your own quizzes to test others if you fancy trying your hand at being quizmaster.
Here are a couple of trivia titbits we'll give you for free. Did you know...
No word in the English language rhymes with month, orange, silver or purple.
Mel Blanc, the person who voiced Bugs Bunny, disliked carrots – fun fact.
Rustle up new cooking and baking skills
You might have looked inside your kitchen cupboards over the last few months and felt like you're on an episode of Ready, Steady, Cook, but fortunately the internet is full of cooking and baking advice to give you some inspiration.
A few of MSE Laura's favourite culinary resources include Buzzfeed Tasty, BBC Good Food and Tesco recipes.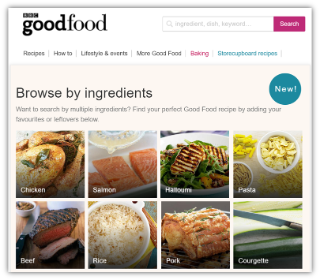 The short and snappy videos from Tasty in particular are great for quickly seeing meals being prepared and getting inspiration, but BBC Good Food and Tesco recipes are good for the comments section where you can get tips/advice to learn how to adapt and improve the recipes from other users.
Get help with spelling/grammar or creative writing
There are free tools you can use to improve your writing and grammar skills. If like MSE Becky, you use Google Chrome to browse the web, you might find the free Grammarly tool becomes your new best friend: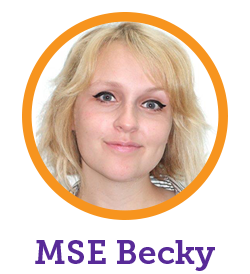 The Google Chrome extension 'Grammarly' is completely free, and only takes a few seconds to install onto your browser. The way it works is it's an automated grammar checker that will highlight any spelling, grammar or punctuation errors you've used within your emails, social media or documents. It's really helped me to improve my sentence structuring and become a better writer overall.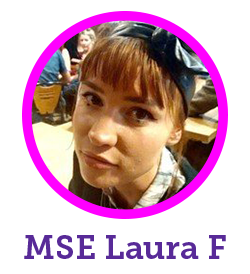 I'm a big fan of receiving learning straight into my ear canals. Podcasts let you learn stuff while you're commuting, which makes me feel very productive.
Tim Clare's 'Couch to 80k Boot Camp' delivers an eight-week fiction writing course spread over 48 episodes.
Google your way to advanced search skills
If you've a website or blog of your own, or a job that involves using Google Analytics or search engine optimisation (SEO), you can earn 'beginner' and 'advanced' certificates for free using Google Analytics Academy.
Something similar, with more of an online marketing focus, is Google Garage, which MSE Jules has used: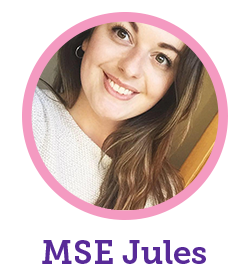 I chose to do the 'Fundamentals of Digital Marketing' online course. It's a 40-hour course with 26 different modules and it includes a nice little certificate once you've passed - which went straight on my LinkedIn profile!
The course was great, and I found it really relaxed, because I could learn at my own pace, so I was able to fit this in around my full-time job.
A few other useful links...
If you want to learn something but aren't sure where to start, there are many websites where you can browse through free courses and content. Here are some we've found useful:
Which free resources have you used to learn something new at home? Let us know in the comments below, or on Twitter @MSE_Deals.
Have your say
This is an open discussion but the comments do not represent the views of MSE. We want everyone to enjoy using our site but spam, bullying and offensive comments will not be tolerated. Posts may be deleted and repeat offenders blocked at our discretion. Please contact fbteam@moneysavingexpert.com if you wish to report any comments.