You could take advantage of a horribly good Halloween glitch if you're popping into a Morrisons. Cadbury Screme Eggs (Halloween version of the Cadbury Crème Egg) are supposed to be 65p each or two for £1, but are sometimes scanning through the till at 1p. I'm cackling with delight. This is very much not guaranteed, but worth...
Recent Blogs
11 December 2018

11 December 2018

If you're shopping online for gifts, the deadline for ordering to get 'em in time for Christmas may be sooner than you think. Get it wrong and instead of presents under the tree, they could be held hostage at a courier firm's out-of-town depot… To help avoid this, retailers now give their own final cut-off dates for orders you want...

29 November 2018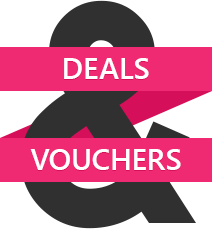 Visit our Deals & Vouchers section to ensure you don't miss out on the best deals.
Read more
»