You could take advantage of a horribly good Halloween glitch if you're popping into a Morrisons. Cadbury Screme Eggs (Halloween version of the Cadbury Crème Egg) are supposed to be 65p each or two for £1, but are sometimes scanning through the till at 1p. I'm cackling with delight. This is very much not guaranteed, but worth...
Recent Blogs
23 April 2019

23 April 2019

Do you want to COME ON DOOOOWN and appear on a TV game show? It's easier than you might think to get picked. Here are the tips and casting calls you need. Being on a TV game show can be a really fun experience and the chance of winning big prizes or cash is the icing on...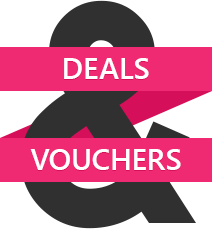 Visit our Deals & Vouchers section to ensure you don't miss out on the best deals.
Read more
»