Clintons is stocking up on new candles for winter, so it's making room in the stores by selling off summery candles at 50% off. The other day my friend Becca sent me a picture on Twitter of a whole shelf of Yankee Candles, reduced by 50% at Clintons (previously Clinton Cards). Apart from the odd fragrance or...

The rumours are true. B&Q has just launched a massive sale – with over 20,000 items under £10 – and a few of them are incredible discounts. I've been hearing for weeks that a huge B&Q sale* was going to happen. One of our Twitter followers told us there was an area cordoned off in their local store, while...
Get all this & more in MoneySavingExpert's weekly email full of guides,vouchers and deals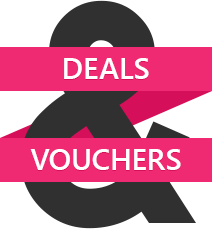 Visit our Deals & Vouchers section to ensure you don't miss out on the best deals.
Read more
»