20 FREE ways to relax, feel good & look after yourself
Including meditation, free fitness, and a live stream of puppies
At MoneySavingExpert, we often talk about looking after your wallet, but looking after your wellbeing is just as important. While I'm not a doctor or a self-help guru (just a MoneySaving guru), I do have some tips of ways you can relax and look after yourself for free.
The apps and sites mentioned below are all free, but some have paid-for features, so do check to make sure you don't pay for something you don't want. A big thanks to Ex-MSE Becky for some of these ideas, as well as the puppy puns in this first tip...
Watch a live stream of guide dog puppies 🐶🐾
If you've been feeling a bit ruff, why not pup over to this paw-some live video stream of the Guide Dogs of America nursery cam, where you can watch puppies playing, sleeping, eating and cuddling. It's part of the Explore network, which is a site filled with live streams of animals, oceans and sanctuaries across the world for your mind to escape to. See more puppy love with its YouTube channel Explore Dogs... Go on, you mutt as well!
YouTube video showing gude dog puppies
Embedded YouTube Video
I've absolutely loved watching a litter of puppies grow up over the past two weeks. It's been extremely relaxing for someone who loves dogs but can't have them in a small flat.

Former MSEer Duane
YouTube video showing a live stream of a bird feeder
Embedded YouTube Video
Watch live streams of cities all over the world
If you're feeling a little lonely, one way to feel a part of something bigger is to watch live streams of different cities around the world. The website World Cams has a whole host of options, which is not only great if you're nosey (like me), but also satisfying for those who have a travel bug.
YouTube video showing a live stream of Shibuya Scramble Crossing
Embedded YouTube Video
If you don't fancy being limited to planet Earth, NASA has several great live stream options via YouTube. Who'd have thought 20 years ago that we could take a trip to the International Space Station... from our beds!
Live video from the international space station
Embedded YouTube Video
Remember, an empty tank will take you nowhere, so make sure you refuel. Meditation has proven to help reduce stress, improve sleep and clear the mind. Of course there are many places you can turn to for meditation, but we've found that these are some of the most popular free apps.

Meditation site Insight Timer has some wonderful features for something that's completely free. It has over 30,000 guided meditations (there's even meditation for kids), 5,000 teachers, and includes a meditation timer where you can adapt which sounds to play and how long you want to meditate. It's also available as an app for Apple or Android.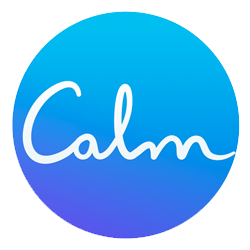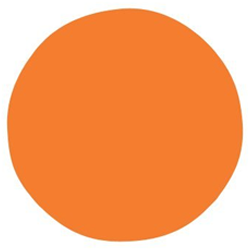 If you're looking for something with a little more structure that can monitor your progression, you may want to choose Headspace, created by former monk Andy Puddicomb. Known as a 'gym membership for the mind', it has a free 'Basics' course that'll teach you all the essentials of mindfulness and is offering a free collection called Weathering the Storm, to help those who may be struggling. It's also available as an app for Apple or Android.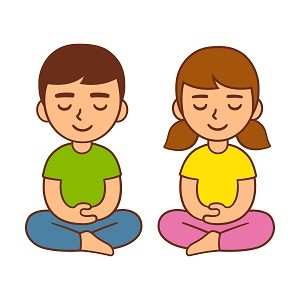 If you've got kids, why not try some mindfulness with them? After all, I'm thinking calmer little ones probably means calmer parents? If you've an iPhone or iPad, the App Store has a few free mindfulness apps for children, including Zen Studio mindfulness for kids where kids can colour geometric shapes while listening to calming music, and Wellbeyond Kids Mindfulness Meditation which guides children in focusing on sleep, kindness, feelings, focus and centering. If you've an Android device, try New Horizon: Kids Meditation & Sleep Stories which features sleep stories and guided meditations.


Mellow out with some simple adult colouring to help you block out all that's going on and truly focus on the present. JustColor.net has over 1,500 free adult colouring drawings you can print off and colour in between the lines. There's also some great uploads on Pinterest you can follow and download for your own personal use.
Fitness can be good for the mind as well as the body, so here are some ideas to get fit for free.
Set fitness challenges for you and your friends
MSE Katie recently discovered a feature on her Fitbit that allows you to challenge your fellow friends and foes to step up (and run) to the occasion. If you find challenges to be a bit intense, MSE Kit has a more gentle idea you can use to keep a fresh spring in your step.
Don't have a Fitbit? Why not download the free Strava app which has similar features.
I only found out this week that I wasn't using my Fitbit to its full motivational potential! If you sign up to challenges on the Fitbit app you can challenge your friends/contacts and try to beat each other. Eg, weekend warrior or workweek hustle, which are step challenges. It helps give a reason to go out or even just walk and move around the house.
MSE Katie
Seek out new walking routes. I find that getting fresh air and stretching your legs on long walks really helps clear my head. It's amazing what you can find around the corner!
MSE Kit
Yoga, Pilates and Slowing down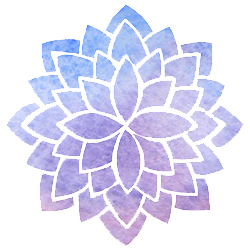 If you don't like "working out" but feel the need to move your body, why not try an online dance fitness video? Most people know what Zumba is, but it has free online workouts on its YouTube channel for you to try out. I personally like the YouTube channels The Fitness Marshall and MadFit as they frequently upload new dance workouts to popular songs – but most importantly they're fun! If you have mobility issues, The Fitness Marshall has seated options for some of its dances on its TikTok, and also GrowWithJo on YouTube.
Walking, Running or Cycling

People often recommend going for a walk or run to lift your spirits. A podcast by the NHS called 'Couch to 5K' is a nine-week programme which gradually lets you work towards a 5K run. If the fastest you've run is a jog to the newsagents in your slippers, then this is the podcast for you. It's also available as an app for Apple or Android.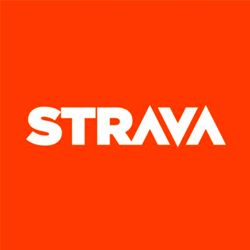 Strava is an app many MSE staff use to track their journeys when walking, running or even cycling. Here's what MSE Kelvin had to say about it: "I'm no running or cycling expert, as my competence at both indicates, but Strava's pretty simple to use even if like me you don't know your splits from your average elapsed pace. The social side of it works well too – a lot of friends and fellow MSE-ers use it, and it's easy to check out one another's activities and to offer each other encouragement/friendly banter."

Another great MoneySaving tip from MSE Rhiannon about Strava:
You can participate in challenges, most of which aim to get you active for a certain number of hours/days a week/distance and if you complete them you can get money off codes for big brands.
MSE Rhiannon


For more interactive fun, there's a fitness tracker game called 'The Walk'. It is an interactive story game where every step you make counts, so the more you walk, the more of the story you unlock. Only the first five episodes are free, but it's a great starting point for you to put on those walking boots and get out in the fresh air. Available on Apple or Android.
If you want to run with other people, you can sign up to take part in Parkrun – completely free weekly timed 5K runs at selected parks across the country (find your nearest), usually at 9am on Saturday mornings and all abilities are welcome.

Sometimes it's easier said than done to get out and exercise. One way to get some steps in is to go Geocaching. It's a worldwide outdoor treasure hunt, where people hide "caches" and you find them. There are different types of caches so you don't always know what you're looking for, and you can log your finds in the app. Some geocache types require the Premium subscription, but the majority of caches are free. Available on Apple or Android.
If you want to brush up on your Spanish, or learn a new musical instrument, our FREE easy ways to learn new skills blog has lots of ideas. Here are some examples of what you can learn for free: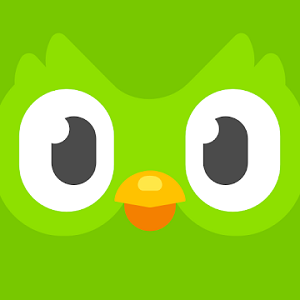 This can often take up a lot of time and money, but you can use the free learning tool Duolingo in your spare time to pick up and practice phrases from a mix of learning methods.
It can be used online or via an app for Apple, Android, or Windows. MSE Oli's currently learning Spanish and here's what he had to say about it:
I wanted to expand my Spanish vocabulary beyond tapas, sangria and churros so I thought I'd give Duolingo a go – for a free site/app it's excellent/excelente! I use the app when I have a spare 15-20 mins, usually in the evening while I'm waiting for dinner to cook.
MSE Oli

I'm currently doing a free Open University course on the weather! Really enjoying it and can do it at my own pace!
Other places you can pick up some free knowledge include:
Reading is an obvious answer, but you can use the free online library, Internet Archive, to explore new books you've always wanted to read, but don't have a copy of. Even if you're a loyalist to the physical book, you can read the first chapter or so of a prospective book for free online before deciding whether you want to take the plunge and buy.
Create and cook new recipes
I think discovering cooking again has been the most enjoyable part of my wellness regime. It's also fun to discover what meals you can make out of all the tinned cans of food you've found at the back of the cupboard.
Long gone are the days of writing a recipe for a friend on a napkin. With social media, people have been able to get creative and share their recipes and cooking with millions online. Some of our favourite creators are:
Although these are bigger creators, individuals put recipes up on Instagram, YouTube and TikTok all the time, so they're definitely worth a scroll for some inspiration.
Trying new recipes doesn't have to cost a lot, or anything at all. I made this rocky road using ingredients I had in my kitchen cupboard. You need biscuits, chocolate and butter, but the rest is up to you!
If you're out of touch with the ways to stay in touch, I've rounded-up these useful free video applications to help you stay connected.
Zoom - Normally used for business meetings, Zoom is reliable for having a large group of people in one chat so you'll often see it used in webinars and classes. It has a feature which switches the main video to whoever is talking which is handy for pub quizzes and having group discussions.


Skype - This is best for one-to-one conversations where you can video or voice call between computers, tablets, mobile devices, the Xbox One console and compatible smart watches. You can instant message within it too.


Facetime - Only works if you both have Apple devices, but otherwise a popular choice for video and will already be installed as an application. Other free alternatives that you may already have on your device to connect via video are WhatsApp, or Google Meet.
Meet with people in your area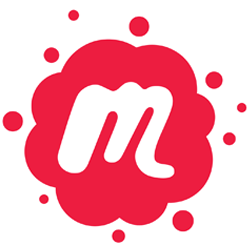 Meetup is a free website and app (get it on Apple or Android) known for getting people to meet up at cultural, social and networking events.
When we looked we saw book clubs, park picnics, painting classes, pub quizzes, coffee meet-ups and lots more. Many events are based around shared interests, so at least you'll know you have something in common with everyone there.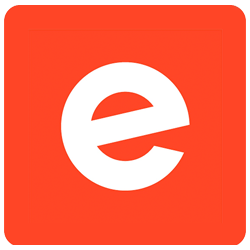 Eventbrite is a popular ticketing website. If you download its app (get it on Apple or Android), there's a filter setting which allows you to view 'Free stuff only' in and around your local area.
If you'd rather not go out, it also has a list of free online events, webinars and learning opportunities.

Podcasts are a great tool to calm the mind and combat loneliness. You can also use podcasts as a measurement for your daily exercise. For example a half an hour podcast can be a half an hour walk outside. If you're looking for some inspiration, here are a few those at MSE Towers recommend: