If your New Year's resolution for 2015 is to eat better and get more exercise (and you're not among the two-thirds of Brits who've already given up!) then you'll now be a few weeks into a healthy new lifestyle, and those can become expensive. Costly gym memberships aren't for everyone – so if you've used up your...
Get all this & more in MoneySavingExpert's weekly email full of guides,vouchers and deals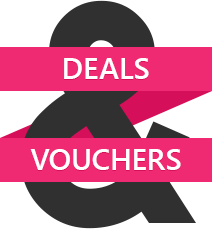 Visit our Deals & Vouchers section to ensure you don't miss out on the best deals.
Read more
»