There's been a lot of hype about the Sainsbury's 10x Nectar loyalty points boost this weekend – where you'll get 10 points for every £1 spent in store till Monday 1 May. Sounds good, but might you actually be left short-changed? I've done some digging and what I've found suggests you could actually be left out of pocket shopping at Sainsbury's...
Recent Blogs
23 April 2019

23 April 2019

Do you want to COME ON DOOOOWN and appear on a TV game show? It's easier than you might think to get picked. Here are the tips and casting calls you need. Being on a TV game show can be a really fun experience and the chance of winning big prizes or cash is the icing on...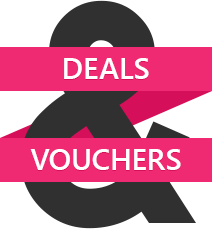 Visit our Deals & Vouchers section to ensure you don't miss out on the best deals.
Read more
»