The Euros are just around the corner and if you want to score a cheap TV, there's a chance you could net yourself a big discount at Currys if your team does well… Buy a new TV at Currys costing at least £699 and its new promotion, 'Cash for Goals', promises £10 cashback for each and every goal...

The X Factor's reaching its final knockout stage, where the singers compete in a series of weekly shows filmed at a TV studio in London. If you're a fan of the show, and watching from the sofa's not good enough, from this week you can grab tickets to be in the audience watching the finalists battle it out live… There's...
Recent Blogs
21 February 2020

20 February 2020

17 February 2020

Live or work near a Caffè Nero? Listen up… There's a way you can get 50+ hot drinks on the house each year by combining separate offers (known as 'stacking'). It'll work on most coffees, hot chocolate and tea – it's all about the free tea in my eyes – and could be a lifesaver on those days when a...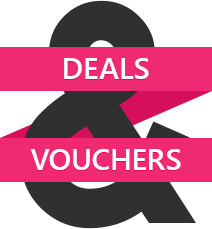 Visit our Deals & Vouchers section to ensure you don't miss out on the best deals.
Read more
»