If you were one of the 'millennials' who missed out on a 26-30 Railcard, then there's a fruity way that you can still get a third off rail fares on Virgin Trains until Tuesday. Earlier this week, an initial 10,000 26-30 Railcards were offered as part of a nationwide trial and sold out within 12 hours. As...
Recent Blogs
23 April 2019

23 April 2019

Do you want to COME ON DOOOOWN and appear on a TV game show? It's easier than you might think to get picked. Here are the tips and casting calls you need. Being on a TV game show can be a really fun experience and the chance of winning big prizes or cash is the icing on...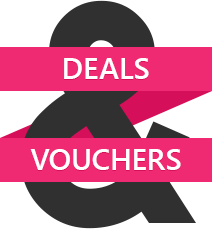 Visit our Deals & Vouchers section to ensure you don't miss out on the best deals.
Read more
»