Easyjet Deals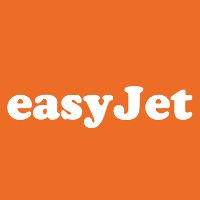 We don't currently have any Easyjet deals.
Latest Expired Deals
Easyjet January sale

Up to 20% off flights, up to £200 off beach hols

Website: Easyjet
Start date: Mon 23 Dec
End: Mon 20 Jan
Sale strength: Up to 20% off flights and up to £200 off beach holidays.
Likely to boost? Not likely. Last year, the sale remained at up to 20% off and didn't boost.

Easyjet says there are 300,000 sale seats available across selected destinations. The flights sale is valid for travel between Thu 30 Jan–Thu 2 Jul, while the beach holidays sale is valid for travel from Wed 1 April-Sat 31 Oct.

It's best to go quick if there's a trip you fancy, as dates and availability are limited and Easyjet's dynamic pricing means the trips with the most interest are subject to surges. Be aware that there are additional charges for baggage.

Never assume that Easyjet is the cheapest - make sure to compare prices on Skyscanner*, Kayak*, TravelSupermarket* and other travel comparison sites. Check out our Cheap flights for travel tricks and tips.

Looking for more sales? Visit our January sales to find out what's on.

Scam alert: Easyjet '£500 voucher'

Spotted on Facebook. DON'T sign up - it's a fake!

We've seen a Facebook post doing the rounds with a link to a Easyjet '£500 voucher' (see below). Easyjet has confirmed this IS A FAKE VOUCHER, so avoid visiting the dodgy page and don't sign up.

Easyjet told us: "Easyjet is aware of this fake Facebook offer and can confirm this is not a genuine Easyjet promotion. We have posted on our own official Facebook page today to warn customers of this. Genuine competitions of this nature will only be hosted on Easyjet's official Facebook page.

"We encourage customers to flag any promotions of this kind not posted on our official social channels, so we can work to get them removed."

For help identifying other fakes like this, see our 30+ Ways To Stop Scams guide. Or if it's genuine Easyjet MoneySaving travel tips you're looking for, our Easyjet tricks guide can help.

Here's what to look out for (and avoid)...