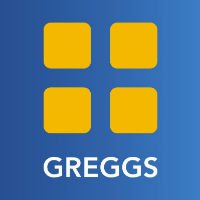 If you download the Greggs app for Apple or Android and use it to register for the free 'Greggs Rewards' loyalty scheme, you'll get a voucher on the app to show in a store for one free cupcake, cream cake or doughnut for your birthday.

The voucher will be valid for one month from the date of your birthday. See full T&Cs.

Greggs stores are currently open for takeaway and click & collect, except in Scotland where you can only get delivery via Just Eat, which the voucher won't work on. We've asked Greggs if it's going to extend the validity for those in Scotland who have a birthday in lockdown but it hasn't got back to us yet.

For all the latest deals, guides and loopholes simply sign up today - it's spam free!
Latest Expired Deals
Greggs FREE £1.50ish festive bake

Via Vodafone rewards app. Includes sausage roll, steak bake and more

New and existing Vodafone mobile customers can get a FREE festive bake (norm £1.50ish) at Greggs through Vodafone's 'VeryMe' rewards app. If you don't fancy a festive bake, you can choose from other products such as a sausage roll or steak bake - see full list of qualifying products.

There are 40,000 savoury bakes to give away and it's first-come, first-served, so go quick if you want this freebie. You've got until shops close on Sun 15 Nov to claim it in-store (find your nearest Greggs), or until all codes have gone, whichever's sooner.

How to get the free bake

Click the 'VeryMe' button to access a list of available offers and select the Greggs deal.
Go to your nearest Greggs and when there, click the 'Get deal' button to access your code – you can then show it at the till.



If you don't fancy this yourself, you can gift your code to someone (via WhatsApp, SMS or email) by selecting 'Send Gift' in the VeryMe Rewards app. If you do that, you won't be able to use the code yourself as it's one per account.

Remember, it's mandatory to wear a face covering if you're shopping in store, and there may be special social distancing measures in place. With certain parts of the UK in national or regional lockdowns, you may want to check the latest Government information before heading out to a store. See our Coronavirus Life-in-Lockdown guide for latest info.

To get Vodafone VeryMe rewards, you'll need to have a Vodafone pay monthly or small business contract, or if you're a pay-as-you-go customer you'll need to have topped up £10 or more in the last 60 days.

Qualifying products include: Festive Bake, Steak Bake, Vegan Steak Bake, Sausage Roll, Vegan Sausage Roll, Chicken Bake, Sausage and Bean Melt, Cheese and Onion Bake, Corned Beef Bake (regional product), Bacon and Cheese Wrap, Three Cheese Pizza, Three Cheese and Pepperoni Pizza.

Greggs FREE £1ish hot drink

Via Vodafone rewards app. Includes pumpkin spice latte

New and existing Vodafone mobile customers can get a FREE regular hot drink (norm £1ish) at Greggs through Vodafone's 'VeryMe' rewards app – see 'more info' for a list of included drinks.

There are 30,000 codes available in the VeryMe Rewards app, valid until closing on Thu 8 Oct or until all codes have gone, whichever's sooner.

How to get the free hot drink


Download the free My Vodafone App – or update to the latest version.

Click the 'VeryMe' button to access a list of available offers and select the Greggs deal.
Go to Greggs (find your nearest), and when there, click the 'Get deal' button to access your code – you can then show it at the till.



If you don't fancy this yourself, you can gift your code to someone (via WhatsApp, SMS or email) by selecting 'Send Gift' in the VeryMe Rewards app. If you do that, you won't be able to use the code yourself as it's one per account.


For more eating out or dining-in offers, see our Food & Drink deals.

To get Vodafone VeryMe rewards, you'll need to have a Vodafone pay monthly or small business contract, or if you're a pay-as-you-go customer you'll need to have topped up £10 or more in the last 60 days.

Offer is only valid on one single regular hot drink which includes: Americano, White Coffee, Tea, Cappuccino, Latte, Specialty Lattes, including Pumpkin Spice Latte, Vanilla Latte, Flat White, Espresso, Mocha, Hot Chocolate, Specialty Tea (including Green tea or Peppermint)