Greggs Deals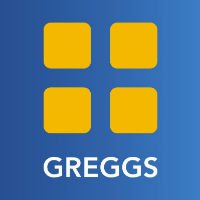 MSE Update, Mon 23 Mar at 5pm: Following advice from the Government, all Greggs stores will be closing for the foreseeable future. It says it will be distributing any remaining unsold food to those in hardship through the Greggs Foundation.
See our Coronavirus Financial Help & Rights guide for info on its financial implications in the UK, including sick pay rights, mortgage help, event cancellations and more.
We don't currently have any Greggs deals.
Latest Expired Deals
Greggs £1.50ish vegan steak bake

Now available in 1,300+ stores. But is it here to stay?

High street bakery chain Greggs has ushered in Veganuary by launching a vegan steak bake for around £1.55 (price may vary across stores). It's made with Quorn protein, diced onions and rich gravy. To see where it's stocked, use the Greggs vegan steak bake finder.

We've asked Greggs if the vegan steak bake will be a permanent fixture on its menu. Once we know we'll update here.

The new 'steak' bake joins the existing Greggs existing vegan sausage roll as another meat-and-dairy-free option.

At the moment, new and existing Topcashback members can get a Greggs vegan steak bake for FREE. Claim up to £2 cashback until 11.59pm on Wed 8 Jan, or sooner if all 2,500 get snapped up early.

Greggs FREE festive bake

Via Vodafone rewards app

New and existing Vodafone customers can get a FREE festive bake from Greggs through Vodafone's 'VeryMe' rewards app. There are 20,000 to give away and it's first come, first served. You've got until 11.59pm on Thu 14 Nov to claim your free festive bake, or any alternative savoury bake, in store (find your nearest Greggs under 'Shop Finder'). See 'More info' for some excluded locations.


These will go fast, so take advantage early if you're interested.

The offer's one of many regularly updated promotions available via Vodafone's rewards programme – see our VeryMe loyalty analysis.

How to get the free festive bake

Download the free My Vodafone App – or update to the latest version.

Click the 'VeryMe' button to access a list of available offers and select the Greggs deal.
Go to your nearest Greggs and when there, click the 'get deal' button to access your code. It's only valid for one hour so don't do it too early.
Show the code at the till and receive your bake.


What other offers can I get on the rewards app?

When we checked on Tue 12 Nov, offers included two Vue tickets for £7, a two-month NOW TV pass for £2, a free two-month The Telegraph subscription and eight craft beers from Beer52 for £4.95.

The offer's valid for takeaway only - you can't opt to eat in.

Not valid at these Greggs stores:

MOTO forecourts
Compass Park Lane


You must be 13 or over to use this offer.

It's one free bake per person.

Screenshots will not be accepted.