Kindle Deals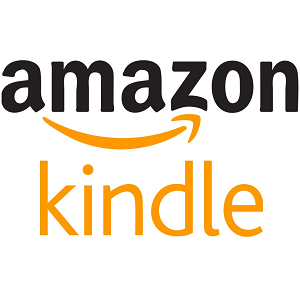 Got an Amazon Prime account? This month, you can get early access to two not-yet-released Kindle e-books for free from a selection of nine 'top picks', thanks to the Amazon First Reads scheme. Normally the allowance is one per month. Log into your Amazon* account, pick the e-books you fancy and click 'Buy it now for £0.00'.

You don't need an actual Kindle to download the e-books - they can be read on the free Kindle reading app as well as any compatible Kindle device. Once downloaded, the e-book is then yours to keep. The books would usually cost up to £3.29 each. Both new and existing First Reads subscribers are eligible for the offer.

Below are some of July's picks.




If you've got an Amazon account but not a Prime membership, you can subscribe to the First Reads newsletter and choose two books for 99p each, so you'll still make a saving. Alternatively, if you haven't already used your free 30-day Prime trial, sign up this month and take advantage of the two free e-books offer. Just remember to cancel before the 30 days are up to avoid being charged for the next month.


It's worth noting that Prime members can also access 1,000+ digital titles for free thanks to Prime Reading. We've further tips for bookworms in our MoneySaving tricks to get must-read Kindle books for FREE (or just 99p) guide.

Get Our Free Money Tips Email!

For all the latest deals, guides and loopholes - join the 12m who get it. Don't miss out

If you go via this Amazon* link, you can find totally free comic books and graphic novels to download for your Kindle. The link will take you to the 'Top 100 Free' in the Comic Book & Graphic Novels section, where there are many popular comics and TV show-turned-graphic novels.

These aren't the only free ones though, and you can view the full selection* via this link, including new releases for Comic Book Day (2 May).

We've asked Amazon for more information on how long these popular books will be free, but we've yet to hear back, so if there's something that catches your eye, download it quickly as prices may change. We'll let you know here as soon as we know more.

Top titles we spotted on Tue 4 Jun include:

If comic books aren't your thing, there are free Kindle books in other genres too (see Top 100 Free Kindle books* on Amazon). You can also check out our top 10 novel MoneySaving tricks to get must-read Kindle books for FREE (or just 99p).
Latest Expired Deals
Kindle Fire HD 7" refurb £75 (full-price £149)

Get £34 off voucher from Amazon Local Deals. Previous generation model

MSE UPDATE 4pm, Thu 19 Jun: The 2,500 vouchers have now run out, so you can no longer get one. If you got a voucher but haven't redeemed it yet, you'll still be able to do so until 11.59pm, Mon 7 Jul.

To get this deal, you first need to get a free £34 off voucher from Amazon Local Deals*. There are 2,500 of these vouchers available until 11.59pm on Mon 7 Jul.

The voucher will be added to your Amazon account and will knock £34 off a refurbished Kindle Fire HD*, making it £75 rather than the usual £109. You have until 11.59pm Mon 7 Jul to redeem your voucher.

A full-price Kindle Fire HD would set you back £149, but this one's usually £109. So, you're saving £30 because this is a refurbished model and then a further £34 with this voucher.

It's important you don't place your order until you've had an email from Amazon Local Deals confirming the £34 voucher has been applied to your Amazon account.

The model is a 32GB 7" previous generation Kindle Fire HD, released at the end of 2012. A newer edition of the tablet was released in late 2013, so this isn't the latest version on the market. But it's still a great price.

What does "refurbished" mean?

We asked Amazon and it said it's a "pre-owned Kindle that has been refurbished, tested and certified to look and work like new, unless otherwise noted on the product detail page". Amazon will also repackage it in a new box. For full info for the tests Amazon does on refurbs, see 'more info' below.

Our experience of refurb items is generally good, whether they be phones, tablets or e-readers. MSE Deborah says: "I owned a refurbished Kindle and couldn't tell the difference at all. It looked brand new and worked brilliantly for two years (until my sister sat on it on holiday and broke it)."

It's worth noting with refurbs, you won't get the quick start guide that's available with a brand new one. Read here for full refurb info.

What warranty do I get?

You'll get a limited warranty of one year, covering defects in materials and workmanship under ordinary consumer use. Read here for full info on the Kindle one-year limited warranty. You're also entitled to the same 30-day returns policy as a new Kindle. Read the Kindle returns policy.

One voucher per person. The offer can't be combined with any other offers or promotions. Valid off Kindle Fire only.

The tests Amazon conducts on refurbished Kindles include:

Full diagnostic test
Replacement of any defective parts identified in testing
Thorough cleaning and inspection process
Complete repackaging with a new box
Most recent software version update available for the product installed.
Final QA inspection before acceptance as Certified Refurbished stock

Kindle Fire HDX for £159

£40 off online at Amazon with code

Enter the code MAYDAY40 online at Amazon* until 11.59pm, Mon 5 May and you'll get the new 7" Kindle Fire HDX 16GB for £159 delivered. This is the cheapest price we've seen for this model since its launch in Nov 2013, the next cheapest being £169.

The code's also valid on the 8.9" model*, making it £289. Again, this is the cheapest we've seen for this version.

Amazon hasn't told us how good stock levels are, so this could sell out at any time.