McDonald's deals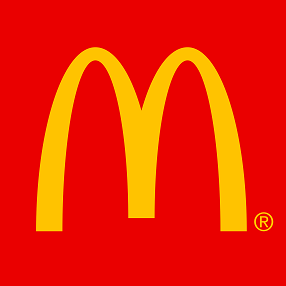 We don't currently have any McDonald's deals.
Latest Expired Deals
FREE World Book Day token via McDonald's Happy Meal 

Exchange for 1 of 12 free books (norm £5+ each), or £1 off lots of other books

If you happen to be taking the family to McDonald's, keep an eye out for a free World Book Day token on kids' Happy Meal boxes until Tue 17 Mar.

While it's a labelled a '£1 token' it actually gets you one book completely free from a selection of 12 children's titles by various authors (see list below). These are all normally £5-£10 each, but until Sun 29 Mar they can be picked up free in exchange for the token at participating bookshops and supermarkets (find your nearest):

Bing's Splashy Story by Harper Collins
Supertato by Sue Hendra and Paul Linnet
Amelia Fang by Laura Ellen Anderson
Dog Man by Dav Pilkey
Evie In The Jungle by Matt Haig
The Day We Met The Queen by Onjali Q. Rauf
Kid Normal and The Loudest Library by Greg James and Chris Smith
The Case Of The Drowned Pearl by Robin Stevens
Alex Rider Undercover: The Classified Files by Anthony Horowitz
My Awesome Guide To Getting Good At Stuff by Matthew Syed
Split by Muhammad Khan
The Kissing Booth: Road Trip by Beth Reekles


Alternatively, you can use the token to get £1 off any full-price book or audiobook costing £2.99+ in store at the same participating retailers. Simply hand over the token at the till once you've chosen a book – you can only use it in stores, not online. It may be worth calling ahead to check the book you want is in stock before making a special journey.


This is the token to look out for on your Happy Meal

There are other ways you may be able to get your hands on these tokens (eg, nurseries and schools sometimes dish them out), but this is an easy to get one (or more) if you'd be buying a McDonald's Happy Meal anyway.

Want to brush up on your own literary or other skills? Check out our 10+ easy ways to learn something new for FREE. Or if you need inspiration for the half-term holiday, see 100+ free or cheap things to do with the kids.

It's one token per book, so you won't be able to get more than £1 off a single book.

Get a FREE reindeer story book for kids

500,000 up for grabs – first come, first served

Fast food giant McDonald's is giving away 500,000 FREE children's books - The Christmas Adventures of Archie (the reindeer). To get a physical copy delivered to your door, simply fill in this online form by 1 Jan 2020 . There's no purchase required– so this is a fab festive freebie whether you're a fan of fast food or not.

If you miss out on a physical copy of the book, McDonald's says there are unlimited free downloads of the Kindle e-book and audiobook version of the same story. E-books can be downloaded via Amazon to Kindle devices, the Kindle app or the Kindle cloud reader on your web browser. The audiobook is simply an MP3 file that can be downloaded or streamed on any compatible device, and is narrated by former footballer Peter Crouch.


The Christmas Adventures of Archie is an illustrated tale following a reindeer and his friends as they deliver seasonal wishes to Santa. We reckon it would make a decent stocking filler for any young kids who love to read.

We've more festive freebies besides, such as letters from Santa and personalised videos, including letters in Braille - the deadline for a reply in Braille is Mon 2 Dec, so go quick.

One book per household and one e-book per Amazon account.

You must be over 18 to order.