Radflek Deals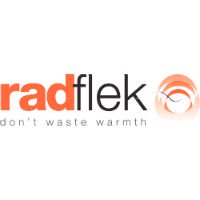 We don't currently have any Radflek deals.
Latest Expired Deals
ALL GONE: Radflek 1,000 free radiator reflector packs

2-sheet energy-saving pack for up to 4 radiators

MSE Update Thu 21 Nov 1.01pm: As expected, these were extremely popular and it seems all were claimed within seconds after we posted the link at 1pm. Well done if you managed to get one - sorry if you missed out. Keep an eye on our weekly email for similar freebies in future.

The incredibly popular Radlek deal is back. Go via our special link and you can get a Radflek two-sheet radiator reflector pack, normally £15, delivered to your door completely free. Yet whenever we feature these, they always go fast - so there's a bit of luck involved.

IMPORTANT: Last year, all 1,000 packs were gone within seconds, and it's likely to be the same story again. That means a great many of you will, unfortunately, be unsuccessful – so please see it as a bonus if you get one, not a guarantee.

How do I get it?


Click the link below and enter your details to be in with a chance of claiming one of the 1,000 available packs.

Remember, this freebie's proved mega-popular before so it's likely there'll be 1,000s of you waiting to pounce, which means only a lucky few will get it.


If you miss out on the freebie

You can get 20% off all Radflek* radiator packs with the code MSE2019 online from now until 11.59pm on Tue 31 Dec. A pack of three reflectors is £17.59 with the code (norm £21.99), though do bear in mind you can pick up cheaper alternatives in DIY stores such as Wickes and elsewhere online.

What's a radiator reflector?

These sheets are attached behind radiators to reflect heat back into the room, maximising your heating and ultimately lowering your energy bills.

The pack includes two sheets, eight clips and one adhesive strip. The sheets can be cut to fit up to four radiators (depending on size).

How to save money on your energy bills


There's more you can be doing to save on energy. Use our Cheap Energy Club to ensure you're always with the cheapest gas or electricity supplier, and check out the tips in our Energy Mythbusting guide.


ALL GONE: 1,000 free radiator reflector packs

Two-sheet pack for up to four radiators. You'll need to be quick!

MSE Update 1.02pm Thu 17 Jan: As expected, these were immensely popular and all 1,000 went within seconds. Well done if you got some, and sorry if you missed out. Another way to save on energy is to join our free Cheap Energy Club. Also check out our Energy Mythbusting guide to see if common tricks to cut energy usage really work.

There are 1,000 free packs available and we reckon they're worth about £15, based on the price of a three-sheet pack from Radflek. The pack will come with eight hanging clips and full instructions, plus an adhesive strip that can be used to stick offcuts together.

How do I get a free pack?


As the MSE newsletter goes to over 13 million email addresses, and is sent over a period of several hours, we're holding off setting the deal link live until 1pm on Thu 17 Jan to give everyone a fair chance of getting it.

Now ended: all free packs have been claimed


Warning - most people won't get this

Radflek is a legitimate company we've worked with in the past and when we've featured this freebie before, all 1,000 packs have gone within seconds.

So unfortunately, most people will miss out... but if you're lucky (and fast enough) and among the first 1,000 to fill in your details, you'll be taken to an order confirmation page. The packs will be posted second class within 28 days.

Although Radflek will be bolstering its servers to cope with extra traffic, we can't guarantee its site won't collapse - so you may find you can't even get onto it before all 1,000 have gone.

Get 20% off if you miss out on the freebie

Radflek is also offering 20% off all radiator packs with the code MSE2019, valid online at Radflek until 11.59pm on Mon 15 Apr. A pack of three reflectors is normally £21.99 (£17.59 with the code), which is why we priced the pack of two at £15ish.