Wetherspoon Deals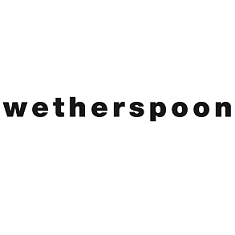 We don't currently have any Wetherspoon deals.
IMPORTANT - THIS DEAL HAS EXPIRED

This deal has expired - you can't get it any more. We've kept it here for reference.

Wetherspoon Valentine's meal for two £20

Includes two main courses, desserts & drinks

Maybe not everyone's idea of romance, but on 14 Feb pub chain JD Wetherspoon will offer a Valentine's Day meal for two for £20 - including two main courses, two desserts and two drinks from a limited Valentine's Day menu. Most of its 900+ pubs will be participating.

Prices vary by location, but at our local Wetherspoon it's normally £11.29 for an 8oz sirloin steak and £4.10 for an apple crumble (two of the pricier Valentine's menu options), so it's easy to see how you could save at least a fiver per head with this deal.

There are more than 40 drinks to choose from in the offer - including a range of lagers, real ales, wines and spirits. Though if you prefer, you can pay an extra £5 to share a bottle of prosecco.

A few pubs may be excluded (eg, at airports and train stations). If in doubt, phone your local to check it's taking part before making plans. And of course, be Drinkaware.

J D Wetherspoon 'January' sale

Incl 89p coffee with unlimited refills. Most pubs participating

Unlikely as it may seem, pub chain JD Wetherspoon is having a January sale, where selected beers, wines, spririts and soft drinks are reduced in price until Wed 17 Jan. Most of its 900+ UK pubs are participating, but a few in London, or at airports and train stations are excluded.

Prices vary by location, but when we looked on Wetherspoon's app we found the usual 99p coffees was reduced to 89p (incl cappuccino, latte etc, with free unlimited refills), plus alcoholic drinks such as Guinness, Magners cider, Bud Light, Gordon's gin and Coldwater Creek wine all reduced by 10p-30p, making already-cheap prices even better. Of course, this isn't an excuse to drink more.

Please be Drinkaware.

Refills offer applies on the day the coffee was purchased - keep your receipt as proof.