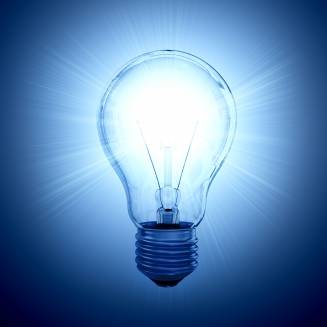 Energy providers have been accused of using customers' money as interest-free loans.
Consumer lobby group Which? says power firms are taking unnecessarily high direct debit (DD) payments each month.
Research from the organisation shows a quarter of those in credit were owed more than £100, and 8% more than £200. The research was carried out in winter when energy use is typically higher. Which? implies that had it undertaken the study in summer, the results would be even more shocking, as consumers would be making the same direct debit payments but using less energy.
Four in five people surveyed said that they pay their energy bills by monthly DD. Npower was the respondents' least favourite provider.
Martyn Hocking, from Which?, says: "It's incredible that energy companies can take hundreds of pounds more than necessary from their customers, and profit from the interest that this money will earn at our expense."
If you're owed money by your energy company, read our Energy Direct Debit guide for information on how to get your cash back and get your DD payments lowered.
Garry Felgate, chief executive of the Energy Retail Association, which represents power firms, claims: "This research does not reflect the experience of the vast majority of DD customers. It also fails to recognise energy companies aim to ensure a customer's account is balanced over the year.
"This means that there will be periods when a customer is in debit, effectively receiving a loan at that time, and there will be periods when they are in credit. Energy firms will be happy to discuss your concerns with you and can organise a refund, if appropriate."