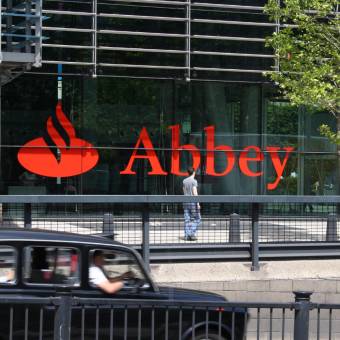 Most Abbey credit card customers will get worldwide fee-free foreign usage on transactions and cash withdrawals during June and July.
This concession is already a permanent feature of our top-pick card for overseas use, the Abbey Zero plastic. With it, you're not charged the 3% foreign loading charge, or similar cash withdrawal fee, applied to most other cards.
However, as part of its ongoing rebrand to Spanish bank Santander, Abbey is extending that perk for two months to the majority of its existing credit card customers, meaning if you hold one of those, you're holstering the best possible way of spending overseas.
Avoid credit card traps

The exception is anyone who has applied since May for the 'Abbey Credit Card' , which is only available by phone and in branches; they won't get the overseas spending bonus. It offers 0% interest on balance transfers for 15 months, though it adds a 3% fee of the amount of debt moved.
If you've got that card and you transfer a balance, it's unwise to then spend on it anyway, as payments made reduce the cheaper shifted balance first, meaning your spending debt is trapped accruing interest at 15.9% APR.
You should also avoid taking cash out on a credit card. Even where there is no withdrawal fee, interest charges are high.
Santander rebrand
The overseas fee waiver does not apply to Alliance & Leicester card holders even though both A&L and Abbey are effectively one bank. Both, along with Bradford & Bingley savings, will be rebranded as Santander over the next two years.
From Monday, Abbey credit cards will be known as Santander cards, though existing holders will only get a renamed plastic once their card expires.
Top debit card
The Nationwide FlexAccount comes with the best debit card for overseas spending. However, the building society is trying to limit applicants to those who only use the account as their primary current account. Find out how to beat the clampdown.
Further Reading / Key Links