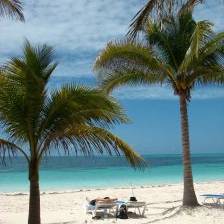 Thomas Cook has attempted to reassure customers their holidays are safe after its major shareholder filed for insolvency today.
The travel giant also stressed you can continue to book flights, hotels and other holiday-related items as usual.

German firm Arcandor, which holds a 53% stake in the UK travel business, has applied to a local court to open insolvency proceedings.
A Thomas Cook spokeswoman says: "Customers can be assured that it is business as usual and our operations are completely unaffected.
"Thomas Cook is completely ring-fenced and independent from Arcandor as we are listed in our own right on the London Stock Exchange."
Book with safety
When booking a holiday, always follow our basic tips to ensure your cash is as safe as possible.
Archna Luthra, travel analyst at MoneySavingExpert.com, says: "Always book by credit card if you are spending more than £100 as, that way, the card company is often jointly liable if anything goes wrong.
"If booking a package that includes a flight, ensure it is Atol-protected, and ensure any travel agent you use is a member of the Association of British Travel Agents. That way, you stand a better chance of recovering any cash if your holiday is cancelled."
Most travel insurance policies won't pay if you're caught out when an airline or holiday firm goes bust though a few include Scheduled Airline Failure Insurance. For the cheapest options see our Travel Insurance guide.