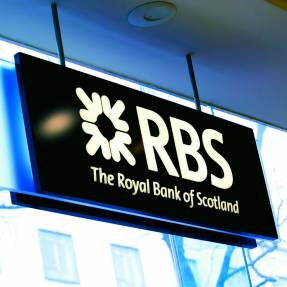 Natwest and Royal Bank of Scotland (RBS) have created a set of new over-the-counter cash withdrawal charges that come into effect later this summer.
The duo, both part of the RBS group, will soon charge fees to take out money at rival bank counters in the UK and abroad.
Natwest customers will even be charged when withdrawing at an RBS branch counter, and RBS customers will be charged at a Natwest branch, despite both being part of the same organisation.
Abbey, Alliance & Leicester (A&L) and Barclays already levy similar fees. Abbey and A&L are part of Spanish banking giant Santander yet Abbey charges its customers to withdraw cash from an A&L branch counter and vice versa.
These are just some of the many stealth fees levied by banks, yet some providers are more lenient than others. The top accounts can be found in the Best Bank Accounts guide.
Natwest/RBS UK charges
Natwest Visa debit card holders will pay 1.5% of any amount withdrawn (minimum £2, maximum £4.50) at a non-Natwest branch counter from 5 September.
RBS Visa debit card holders will pay the same fee at a non-RBS branch counter from 15 August.
If you withdraw £100 at a rival bank counter, £102 would be debited from your account.
Natwest and RBS are not adding charges to ATM withdrawals.
The move will hit those who prefer over-the-counter withdrawals and those who need to take out large sums that exceed their ATM withdrawal limit.
Abbey/A&L/Barclays charges
Abbey charges 1.5% (minimum £1.99) at any rival bank counter, including A&L.
A&L's fee is 2% (minimum £2) at any other bank counter, including Abbey.
Abbey and A&L are being rebranded as Santander over the next 18 months. Once the rebrand is complete, Santander customers will not be charged for taking out cash at any of its branches.
Barclays charges 2% (minimum £1.50, maximum 4.50) at any rival bank counter.
None of the trio add an ATM withdrawal fee.
Avoiding the fees
The other major banks, plus Nationwide Building Society, say they do not levy similar over-the-counter withdrawal fees.
The easy way to avoid these fees is to withdraw cash from a bank-based ATM or use a counter belonging to your bank, as these are usually free. Some non-bank ATMs charge a fee. These are often found in newsagents and pubs.
Dan Plant, MoneySavingExpert.com money analyst, says: "These charges are another smack in the face for customers, from big banks trying to claw in as much cash as possible. These fees are easily avoided so make sure you protect your pocket."
Overseas charges
Natwest/RBS customers will also pay a new 2% fee of the sterling amount withdrawn from any overseas bank counter (minimum £2, maximum £5). This brings the pair's over-the-counter charges in line with their overseas ATM charges.
The charges come into effect at the same time as the new UK over-the-counter charges. They are in addition to the currency conversion charge of 2.75% of the amount taken.
A £100 overseas withdrawal will result in a £104.75 debit from your account.
The top bank account to use overseas is the Nationwide FlexAccount. With it, there is no cash withdrawal fee worldwide and no currency conversion charge in Europe.
However, you'll pay 0.84% of the transaction amount when you use the card in most non-European countries.
Further reading/Key links
Top accounts: Best Bank Accounts
Overseas spending: Cheap Travel Money