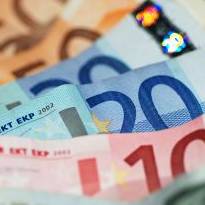 With less than a month until the big summer holiday getaway begins it's time to take steps now to cut costs.
The weak pound means soaring prices for holidaymakers, in some cases by up to 30%. Yet it's possible to fight back by tooling-up with the right kit.
These vital items can't just be grabbed as you pack. They need doing in advance.
Five tips for travellers
Get/renew a free EHIC for Europe trips. A government scheme gets you free or discounted medical cover in EU state hospitals, plus those in Iceland, Liechtenstein, Norway, and Switzerland, providing you're holstering a valid EHIC card. Yet nearly 3 million people have out-of-date cards.


Get a Vodafone sim card. This summer, Vodafone customers on its free Passport option can make and receive calls in Europe at UK rates, you need to request it. You can also use any inclusive minutes. Even non-Vodafone customers can take advantage by grabbing a free pre-pay Vodafone sim card.
Use a specialist overseas spending card. The trick's to spend on one of five low-fee specialist cards: Nationwide debit, Santander Zero, Saga, Post Office or Nationwide credit. These smash the best bureau de change rates. However, these can take weeks to get so apply now so you've got one in time. Always pay credit cards off in full so there's no interest. Full info in the Cheap travel money guide.


Pre-plan airport parking. Public transport's usually cheapest, yet if you drive to the airport, the sooner you book parking, the cheaper it is. To find the cheapest, use Airport-parking.co.uk and Holidayextras.co.uk which do instant comparisons.


Annual Travel Insurance from £15. It's possible to cover a year's trips for just £15 per person, providing you sort it early, online. There's a comparison of the best value deals in the Travel insurance guide.

And five traveller don'ts
Don't use Abbey, Halifax, Lloyds, RBS/Natwest DEBIT cards abroad. These five debit (not credit) cards are the real nasties. Like most plastic, they add 3% to the cost of your purchases and charge for cash withdrawals. Yet these also charge up to £1.50 per transaction. So buy something for £5 worth of euros, and you pay £6.65.


Don't leave car hire until you get there. Booking in advance can really scythe down the costs. At Malaga airport's car hire pick up queue, I recently met someone paying £60/day for a smaller car than mine. I paid £9/day. The main difference? He'd booked there and then. I'd booked in advance via a specialist comparison site. For full in the Car hire guide.


Don't pay in pounds when asked. It's becoming more common to be asked: "Do you want to pay in pounds or euros" when abroad. Always pay in euros. If not, the retailer converts the currency at an unspecified rate, often much worse than you'd get paying by card.


Don't surf the web/download emails on your mobile (unless using a WiFi connection). Use the internet or download e-mails (on a mobile or 3G dongle) when abroad, and the cost is prohibitive. Horror stories of £1,000+ bills for watching YouTube clips abound. If you want e-mails, to save cash, set it to 'download headings only' so you see the subject before downloading the email itself.

Don't buy airport currency. You're charged more as your custom's captive. Even buying in advance, and picking it up from the airport's cheaper.
A few more thoughts
While flight costs and hotels can still be reasonable, it's the spending when you get there that hurts. So plan before you go. For example, see if you can buy excursion tickets online first for less.
Eating out is likely to be expensive, so either consider full board or going self-catering, where you get food from the local supermarket.

It's easy to overspend on holiday, when you forget all the cares in the world, but if you're having a good time anyway, why shell out stacks of cash? Remember, you're saving by not spending on food and petrol at home, so that can go into the kitty. But do a budget before you go, work out what you can afford, then stick to it.
Further reading
Slash flight/hotel costs: Travel guide