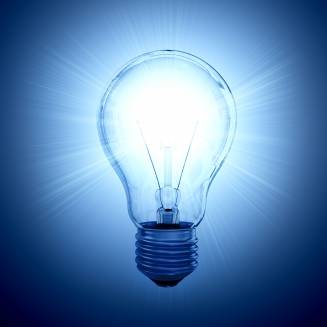 Eon has become the latest power giant to launch a cut-price tariff, as the energy price war hots up.
Its FixOnline 3 rate is, on average, £10 cheaper than British Gas's Websaver 4 tariff, launched yesterday. A typical user will pay £994 a year via British Gas and £984 with Eon.
However, EDF's Online v5 tariff is typically £1 a year cheaper than Eon, though it is not available nationwide, according to price comparison site Energyhelpline.com.
Because these figures are only averages and will vary from person-to-person, and because some tariffs are not available to everyone, you should always use a comparison site to check costs (see the Cheap Gas & Electricity guide).
New Eon deal
As the name suggests, the price you pay via this Eon deal is fixed, until December 2010, which means households who sign up will not benefit from any price drops in that time.
You'll be charged up to £30 to switch from the tariff during the fixed period.
Normally, fixed deals cost up to 10% more than the cheapest alternatives. Yet this bucks that trend by beating many standard rates.
However, many experts have mooted prices could fall over the coming months because the price energy firms pay for power has plummeted by 50% over the past year.
Energy regulator Ofgem has specifically asked firms to cut prices.
Should you fix?
Martin Lewis, MoneySavingExpert.com creator, says: "This is yet another salvo in the hidden energy price war.

"To see a fix at such a low rate is unusual, though not surprising. That's because the general feeling among industry pundits is if mainstream prices move this year or in early 2010 they'll go down slightly, not up.

"That doesn't mean you should avoid it, it's still a good rate. The energy market is volatile and predictions don't always come true.
"Fixes and caps are good deals for those whose need an absolute guarantee prices won't rise. In the current climate, fixing or capping may not be the cheapest solution, but it is the safe option. Though always do a price comparison first."
Further reading/Key links
Slash energy costs: www.moneysavingexpert.com/energy
Capped tariff ending soon? www.moneysavingexpert.com/cappedenergy