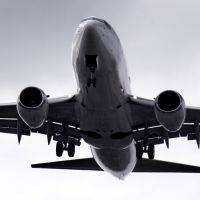 Budget airline SkyEurope has suspended all operations which will create havoc with many holidaymakers' plans and leave some out of pocket.
The carrier, which mainly flew to central and eastern Europe via Luton and Manchester airports, confirmed in a statement today that all its flights are now cancelled.
Easyjet says it will fly stranded passengers home (to London only) for €40 (£35) from Prague or Vienna during the next seven days as long as they can display their SkyEurope booking reference number and confirmation. Contact Easyjet on +44 (0)870 600 0000.
It will also fly stranded passengers from Prague to Milan (or vice versa) for the same price (see the Cheap Flights guide).
Ryanair is also offering to fly SkyEurope passengers to or from Liverpool or Stansted to Bratislava for £25 or €25 one way. Bookings must be made by 20 September for travel up to 26 March 2010. See the Ryanair link (right).
If you've yet to depart or are returning from a different city, you'll generally need to make alternative travel arrangements. In some instances, sadly, you'll lose your money completely.
Find out if you can get a refund:
Did you book direct with the airline by credit card? If you paid by credit card, your card company is jointly liable with SkyEurope and should give you a refund for every leg that costs £100 or more (see the Section 75 guide). If you paid less than £100 for any leg then you will not get a refund for that particular flight, unless you were using a Visa credit card (see below).
Did you book direct with the airline by Visa debit or credit card? You could get a refund from your card company under the Visa chargeback scheme, with no minimum spending limit (see the Visa Chargeback guide). If you booked via any other method then your only refund hope is a travel insurance claim (see below).
Did you book direct with the airline via any other means? Unfortuntately, your only refund hope is a travel insurance claim (see below).
Did you book via a tour operator? This is rare but some third party firms may have booked a flight on your behalf. If the flight was part of a tour operator package it should book you alternative flights at no extra cost (see the Cheap Package Holidays guide).
Did you book via a travel agent? The Association of British Travel Agents says the agent does not have to book you an alternative flight and you'll need to rely on travel insurance to get a refund.
If you're already on holiday. SkyEurope says any hotel or car hire bookings made via the airline will be honoured, though you'll need to find an alternative flight home unless you booked via a tour operator and you inform it. See the Cheap Flights guide for tips on how to get a cut-price plane home, or consider the Easyjet or Ryanair deals.
Check your travel insurance. If your policy includes scheduled airline failure then you should be covered, so check the wording. You may also have bought specific airline failure cover, in which case you're also protected. Otherwise, it's unlikely you'll get anything back from your insurer (see the Cheap Travel Insurance guide).
Further reading/Key links
Get refunded: Section 75 and Visa Chargeback guides
Cut-price cover: Cheap Travel Insurance
Slash flying costs: Cheap Flights
Official statement: SkyEurope