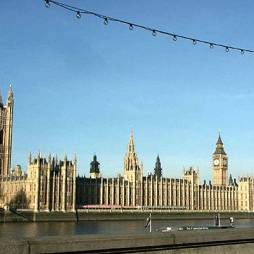 Borrowers are missing out on the best deals and paying too much for credit due to cracks in the application process, MPs were told today.
Consumer groups, including MoneySavingExpert.com, gave evidence to the Treasury Committee today to highlight numerous examples of consumers being promised cheap loan and credit card rates, only to be accepted on significantly worse terms (see the Credit Rating guide).
Not only does this mean they pay more to clear the debt, but it stops them shopping around for a better deal because every application made harms your chances of getting a new credit line, the committee was told (see the Cheap Loans, Balance Transfer Cards and 0% Cards guides).
The investigation came after MSE suggested this as a major area of consumer detriment to the committee, and evidence was aided by hundreds of comments from readers via a mixture of forum posts and emails (see the Forum Comments).
The Office of Fair Trading (OFT), which also gave its views, has pledged to investigate. Lenders, under close scrutiny from MPs, maintained that the current system works.
'Unfair profiteering'
Martin Lewis, MoneySavingExpert.com creator, told the committee: "Lenders are allowed to advertise a rate at 10% yet give a card to someone at 25% interest.
"This is consumer detriment and unfair profiteering."
Typically, each loan or credit card application you make counts as a 'search' on your credit file, held by the three credit reference agencies: Equifax, Experian and Call Credit.
When you apply, lenders tend to view your file to determine your repayment history, but too many searches in a short time could harm your chances of getting further credit.
Yet, generally, the only way to shop around and get a quote from a lender is to apply.
The exception is on mortgage applications where lenders can do a quotation search first. This means you're sometimes given an indication of the rate you'll get without it counting as a formal 'search'.
Martin added: "People have no idea how an application works, it is too complex.
"First, you should know the price you'll get before you apply. And getting a quote should not impact your credit score. The solution is to mandate quotation searches."
Toby Van der Meer, from price comparison site Moneysupermarket.com, suggested the UK adopt the German system where quotation searches are in place.
Under this model, he said, you get numerous quotes under one 'search', which only stays visible to a lender for ten days.
The OFT has pledged to act on the examples read out by committee chairman John McFall, which mainly came from this site.
In one case, a borrower was offered a loan at 8.8% but when it went through the rate has rocketed to 17.9% (view the evidence on the committee's website).
Vivienne Dews, from the OFT, said: "We want to look at the evidence carefully and follow it up."
Equifax said the quotation search that consumer groups are calling for is available in the UK credit card and loan market.
Banks stand firm
However, banks are opposed to using it.
Eric Leenders, from the British Bankers' Association, said: "Application searches (the current system) have value as they predict high risk characteristics.
"Too many applications in a short space is an indication of credit and fraud risk. Quotation searches cannot spot this."
Leenders said the percentage of applicants affected without their knowledge by multiple applications is "very small" and added there were other factors involved in firms' assessments of credit worthiness.
However, neither the lending representatives nor the credit agencies, which tend to keep their credit criteria secret, could provide a definitive figure.
McFall said: "We do not have the figures so there is nothing to go on. I don't think you've done your homework."
Further reading/Key link
Improve your profile: Credit Rating
Top deals: Cheap Loans, Balance Transfer Cards, 0% Cards
Full evidence: Treasury Committee website