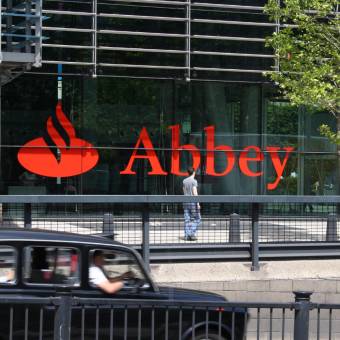 Abbey's two million mortgage holders will be able to get a virtually fee-free current account from January, though it can be beaten.
A key feature of the account is customers will not receive bank charges for exceeding their overdraft limit. This comes ahead of next Wednesday's Supreme Court decision to determine if charges can be assessed for fairness (see the Bank Charges guide).
The Santander Zero current account will charge no overdraft fees (authorised or unauthorised), no annual fee and no commission on overseas spending worldwide (including no ATM fees, though the cash machine itself may charge you). Abbey will be rebranded Santander early next year.
There will be a 12.9% interest charge for using an overdraft (authorised or unauthorised) but this is one of the lowest on the market (see the Best Bank Accounts guide).
You'll also get 6% interest on credit balances up to £2,500 in year one (1% in year two, onwards). Basic rate taxpayers could earn up to £120 in year one by maximising this feature. To get the full benefits, you'll have to deposit at least £1,000 a month.
Those regularly in an authorised overdraft can get an interest-free borrowing facility from alternative Abbey or A&L accounts which could work out better value. First Direct also offers a £100 signing up bonus to its current account (see the Best Bank Accounts guide).
The Santander Zero current account will only be available to new and existing customers who have, or successfully apply for, an Abbey/Santander mortgage (see the Cheap Mortgage Finding guide).
It will also be made available to Alliance & Leicester's 500,000 mortgage holders when A&L rebrands to Santander later in 2010.
This is the latest attempt by a bank to grow its current account market share via its mortgage book, and vice versa.
Nationwide recently launched a mortgage range for its current account holders that offers better value than homeloans available to other customers.
HSBC also had a mortgage starting at 1.99% earlier this year which some experts have suggested was partly designed to attract people into branches so it could also sell current accounts.
While the Santander Zero current account only launches in January, those eligible can pre-register by calling 0800 2346058.
Further reading/Key links
Top accounts guide: Best Bank Accounts
Boost savings: Top Regular Savers