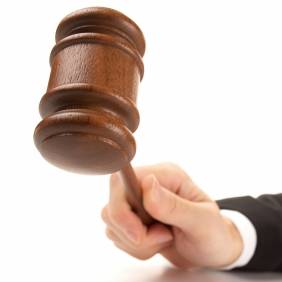 The Supreme Court has overturned High Court and Court of Appeal rulings and said bank charges don't have to be assessed for fairness.
This shock decision in support of banks is a blow to the consumer reclaiming campaign launched in 2006 and to the up to 8 million consumers hoping to get their cash back, who have been on hold since July 2007 (read our Q&A guide on how the result affects you).
If the court ruled fairness rules apply, the OFT would have decided if charges of up to £35 a time for exceeding your limit are indeed fair. It has provisionally said they are unjust.
The overturning of previous rulings comes at the agonising final hurdle in the legal process to determine an underlying principle of law.
But it does not mean the fight against unfair charges is over. A clause buried in the judgement means this might not be the end for those with claims on hold.
The Office of Fair Trading (OFT) is expected to continue to push for fairness to apply to charges. The ruling stated it can still assess the fairness of charges but under different grounds.
Political sources have also said that powers under the new Financial Services Bill will ensure future charges are fair but this will not help reclaimers.
Since the judgment, the hold on bank charges claims has been lifted though it is still unclear whether those who make a claim will be successful (full details in the FSA ends waiver MSE News story).
Martin Lewis, MoneySavingExpert.com creator, says: "It first looked like the door had been slammed shut, but it seems there may yet be a foot shoved in it.
"The judgment says this is a narrow reading of the case, and it doesn't stop the OFT looking at fairness using other means. It also may not impact the court cases of individuals who have already started reclaiming. This is early days so it's still a very grey area, but it does offer a glimmer of hope."
Before a hold was placed on claims two and a half years ago, over £1 billion had been paid out to reclaimers.
MoneySavingExpert.com will take time to fully consider this decision before announcing our next move to help reunite consumers with their cash.
For future bank charges updates & help, plus other guides & loopholes, see the spam-free weekly MoneySaving email
Martin adds: "As both the High Court and Court of Appeal have previously decided in consumers' favour, this shows it was never a fanciful attempt to reclaim unfair charges.
"The fact consumers are being charged £1,000s a year is simply unfair in any language. This may be a setback for reclaiming but it is not the end.
"Those consumers who already got money back needn't worry – the money already given back was technically a 'goodwill gesture' and therefore the banks cannot ask for it back.

"And that's an important point. It's worth remembering that with over a billion pounds already paid out, and many banks having dropped the worst of their charges, this has already been the most successful consumer campaign since the poll tax riots.

"We are now left in a perverse situation that bank accounts must be fair when in credit, because FSA regulations cover that, but not when overdrawn, so the most dangerous bit of banking is now the one where we have the least rights."
Banks' reaction
The British Bankers' Association says in a statement: "The Banks acknowledge the unanimous decision of the Supreme Court to allow their appeal. We recognise this issue has been of real concern to a large number of customers and we are pleased this decision brings clarity for all.
"The Banks will work with the regulators to ensure that the outstanding customer complaints are brought to a swift conclusion."
Over one million consumers have made claims between July 2007 and the present date, which have been suspended.
Reclaiming fighting fund
The bank charges fighting fund, set up between some of the campaigning consumer groups in spring 2007, just before it was announced a test case would take place, has also been on hold. However, it will be reopened to look at the current legal position.
The result does not affect other reclaiming, including Credit card charges, PPI, Council Tax and more
Further reading/Key links
Full reclaiming guide inc. free template letters: Bank Charges
Hardship reclaiming guide inc. free templates: Bank Charges Hardship
Official Judgment: Supreme Court
Party leader letters to MSE: Brown, Cameron and Clegg