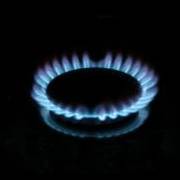 British Gas (BG) says it is ending estimated billing for customers but won't allow many on its cheap tariffs to benefit from this new initiative.
This means many switchers who have transferred supplier to cut costs are ineligible for the scheme which means you only pay for power used, as the best deals are online, and have been for a number of years.
In total, over 2.5 million of its 16 million customers are excluded, though many of those are pre-pay customers who, by definition, are ineligible. Around half a million who pay in arrears are excluded.
BG says the scheme can help consumers save cash but there are greater savings to be made by switching away from its expensive tariffs onto an online alternative (see the Cheap Gas & Electricity guide).
The energy giant is launching a free add-on to some tariffs tomorrow, called EnergySmart. It allows households to submit meter readings by text or online every month.
Households also get a free electricity monitor (worth £35) which measures use in pounds and pence.
End to estimated bills
As meter readings are given regularly, consumers only pay for what they use. This puts an end to estimated bills for those eligible.
It also means customers won't be set high direct debit requests that dwarf the amount used. Many families end up having to claim back hundreds of pounds in over-paid direct debits every year from energy firms because payment requests are exorbitant (see the Fight Energy Direct Debits guide).
EnergySmart, which users have to opt into, is NOT available on BG's following tariffs: Websaver (1,2,3,4), Price Promise and certain 'Tracker' and 'Discount' deals.
EnergySmart customers also get a £40 loyalty bonus after 12 months. BG says it therefore gives those eligible a potential £75 one-off saving (with the monitor included).
However, a comparison on the website Energyhelpline.com shows a household in central London on British Gas's standard tariff who spend £1,000 a year on gas and electricity can save £300 by switching to an online deal.
'PR campaign'
Martin Lewis, MoneySavingExpert.com founder, says: "It's great to see British Gas taking a stand against estimated readings – it's been guilty of vastly over-billing customers due to this.
"Yet it's hard not to see this as a pure PR campaign. It says it wants simplicity, but the range of tariffs it has, and the fact all have different terms, belies that.

"Surely, had it really wanted to break the iniquities in the system, it would have introduced this new system for all customers, not just those on more expensive deals.

"These changes can be equated to a small discount, though nowhere near as big as the discount it and others give for those prepared to be billed online.
"If it had really wanted to revolutionise the industry it would have done this across the board – effectively all it's done is let customers choose a 'discounted tariff' or 'no estimated bills'.
"Come on British Gas, you say you want to show leadership, do the decent thing and give this great new system to all customers: new, old and web-billed."
BG says having the monitor can save families £110 a year as they see real-time information and can therefore change their habits.
Further reading/Key links
Slash energy costs: Cheap Gas & Electricity
Capped tariff help: Is your Cap/Fix ending soon?