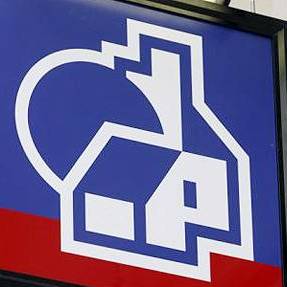 Nationwide customers in hardship could be entitled to automatic refunds for overdraft overlimit fees if they've yet to make a compensation request.
MoneySavingExpert.com has obtained an internal memo instructing staff at the building society to offer redress to those who ask for money back and meet its 'exceptional circumstances' criteria.
This includes redundancy and relationship breakdown (full list below).
It means thousands could be in line for fast-track compensation, without having to go through the full letter-writing process.
The revelation comes less than a week before the Supreme Court is due to rule whether bank charges (the common term even for building society charges) for exceeding your overdraft limit can be assessed for fairness (see the result via next week's Free Weekly Email).
Update, 24 November: as no-one knows the ramifications of any result in the case, it's worth applying as soon as possible, if eligible.
The society has confirmed the document we have seen is legitimate. However, you'll only get a speedy refund if your claim is genuine as you will have to show evidence, Nationwide warns.
Martin Lewis, MoneySavingExpert.com founder, says: "Anyone in genuine financial hardship who's had charges while struggling should ensure they get in touch immediately. This means today or tomorrow.
"On Wedneday, the Supreme Court announces its decision. While hopefully it will continue to say fairness rules apply, nothing is 100% certain – so it's important to act before that muddies the water."
How much can you get?
Nationwide says it will only refund charges levied during the hardship period, though there is no limit on the number of fees incurred during that time you can claim.
For example, if you lost your job and then incurred £100 of fees before finding new employment, but also want to reclaim £200 of charges levied earlier, you'd only get £100 automatically paid back.
What are 'exceptional circumstances'?
The society defines them as:
Bereavement
Hospitalisation
Accidents (leading to inability to work)
Redundancy
Death
Critical/mental illness or disability (if the situation is new)
Learning difficulties
Relationship breakdown
Imprisonment
Nationwide error
What accounts does the policy apply to?
FlexAccount and Cash Card current account holders are eligible, but not credit card customers (see the Reclaim Credit Card Charges guide).
How to claim
To get cash back, call customer services (08457 30 20 10, or see the Say No To 0870 guide to cut calling costs) and state your circumstances. Then send in any requested evidence.
Refunds, if agreed, will be made to your account within 10 working days of confirmation.
If you don't fit the criteria and apply unnecessarily, you will be wasting your time.
If your claim is rejected, yet you feel you're suffering hardship, the society will refer your case to another department, which effectively puts you in the non-fast track process with everyone else (see the Bank Charges Hardship guide).
In hardship but outside the criteria?
If you want a refund and consider yourself in hardship but are outside Nationwide's criteria, go down the formal hardship reclaiming route (see the Bank Charges Hardship guide for template letters).
Hardship, as defined by the Financial Services Authority, is when "income is insufficient to cover reasonable living expenses and meet financial commitments".
Not in hardship but want to reclaim?
Bank charges reclaiming is on hold for non-hardship cases pending a result in the legal case. It has been on hold since July 2007, before which over £1 billion was refunded to consumers.
Whatever happens at the Supreme Court next Wednesday, it's likely the saga will drag on (see the Bank Charges Reclaiming News guide for updates and how to claim if not in hardship).
If the court rules charges can be assessed for fairness (as the High Court and Court of Appeal previously have), the OFT will decide if they are justified (it has hinted it thinks they are unjust). If adjudged unfair, it could re-open the reclaiming bandwagon for everyone.
How should bank charges hardship claims be handled?
Nationwide's policy goes beyond what is required. Banks and building societies have to hear hardship claims but don't necessarily have to refund charges.
Further reading/Key links
Full reclaiming guide inc. free template letters: Bank Charges
Hardship reclaiming guide inc. free templates: Bank Charges Hardship