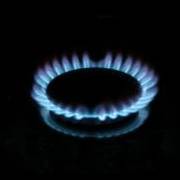 Low income households are to be given greater help paying for their energy.

In today's Queen's Speech, it was announced the Energy Bill will ensure those in fuel poverty will get discounts via a £150 million plus package of support.

The energy regulator will also get greater powers to bring energy firms to account, such as ensuring fair pricing (see the Cheap Gas & Electricity guide).

The Queen said: "Legislation will be introduced to help more of the most vulnerable households with their energy bills."

The key elements of the bill that affect households directly are:


Rebates for some on low incomes, with at least £150 million to be made available to fund this. This is already partly in place via an agreement with energy companies to help reduce over a million vulnerable customers' bills.
Making absolutely clear Ofgem, the energy regulator, must step in "proactively to protect consumers to promote competition".
Giving Ofgem powers to tackle "market exploitation" by companies.
Philip Cullum, acting chief executive of Consumer Focus, says: "We are pleased the Government proposes to offer support for low income consumers in fuel poverty.
"However, we are keen this help is extended to pensioners, families with children and disabled people eligible for cold weather payments, as well as people on means tested benefits with school age children."
Further reading/Key links
Slash energy costs: Cheap Gas & Electricity
Capped tariff help: Is your Cap/Fix ending soon?